Hotel Beau Séjour,
its history and its rooms
Bright, lively rooms
with garden view
The rooms of the Hotel Beau Séjour feature comfortable bedding, elegant and personalised decoration, and modern amenities. They offer a bright and soothing atmosphere to provide the utmost comfort.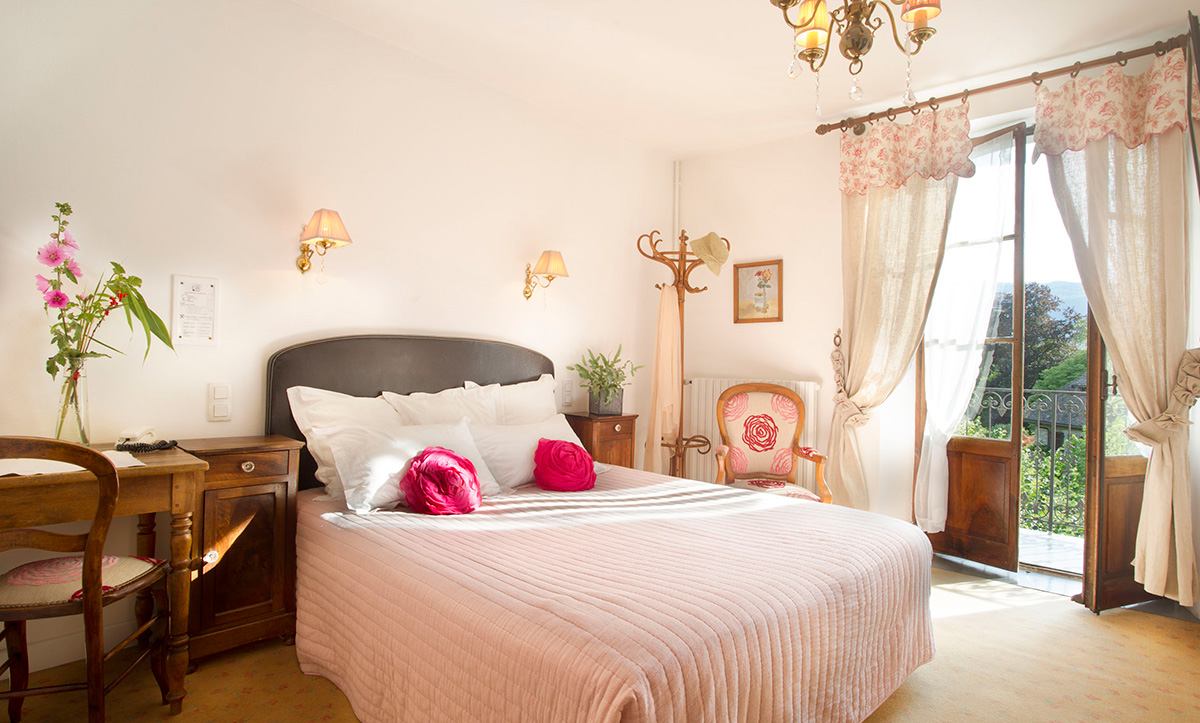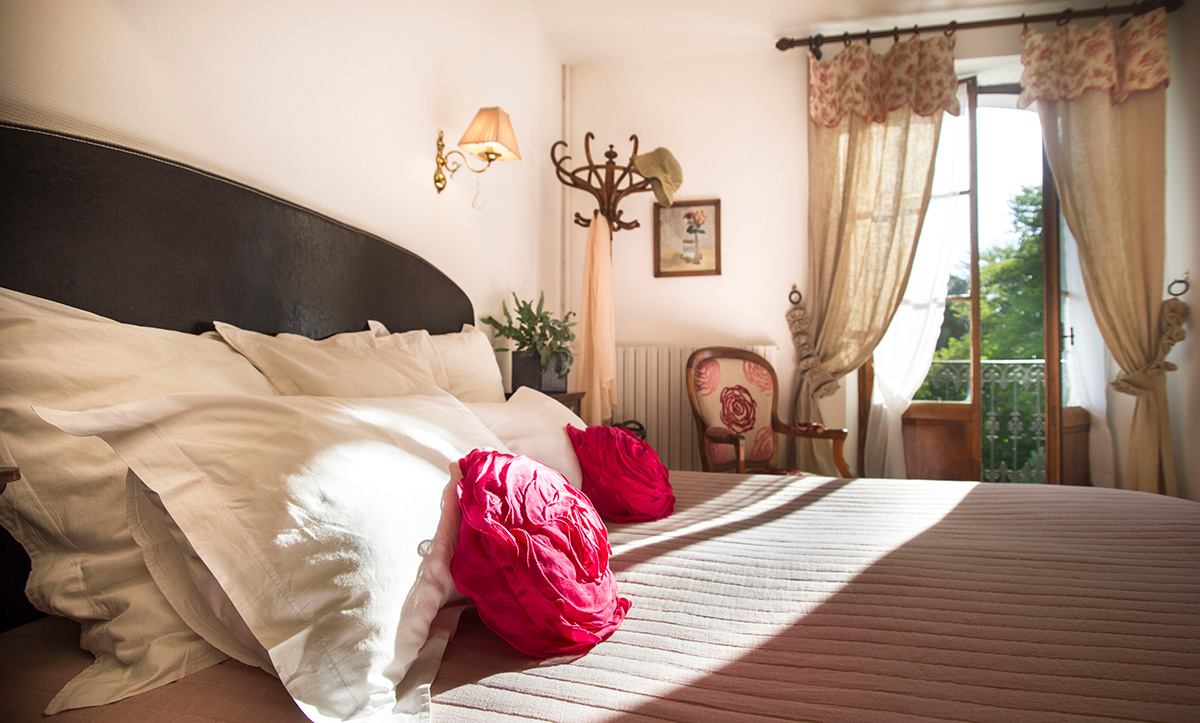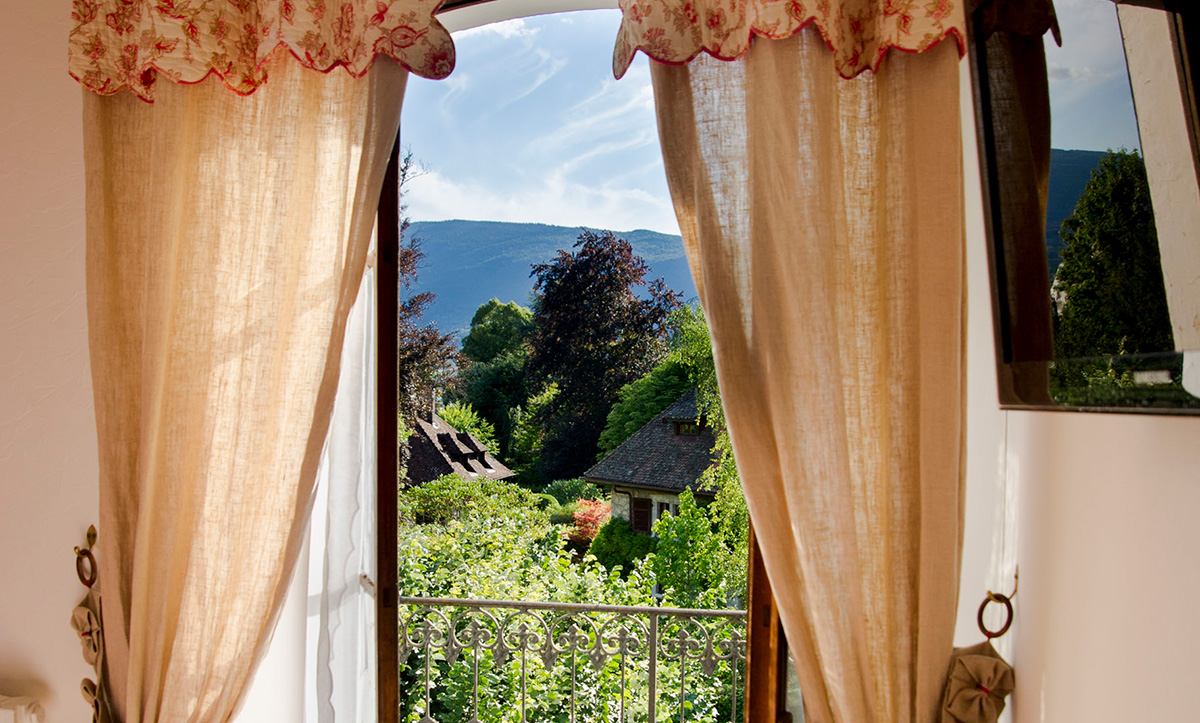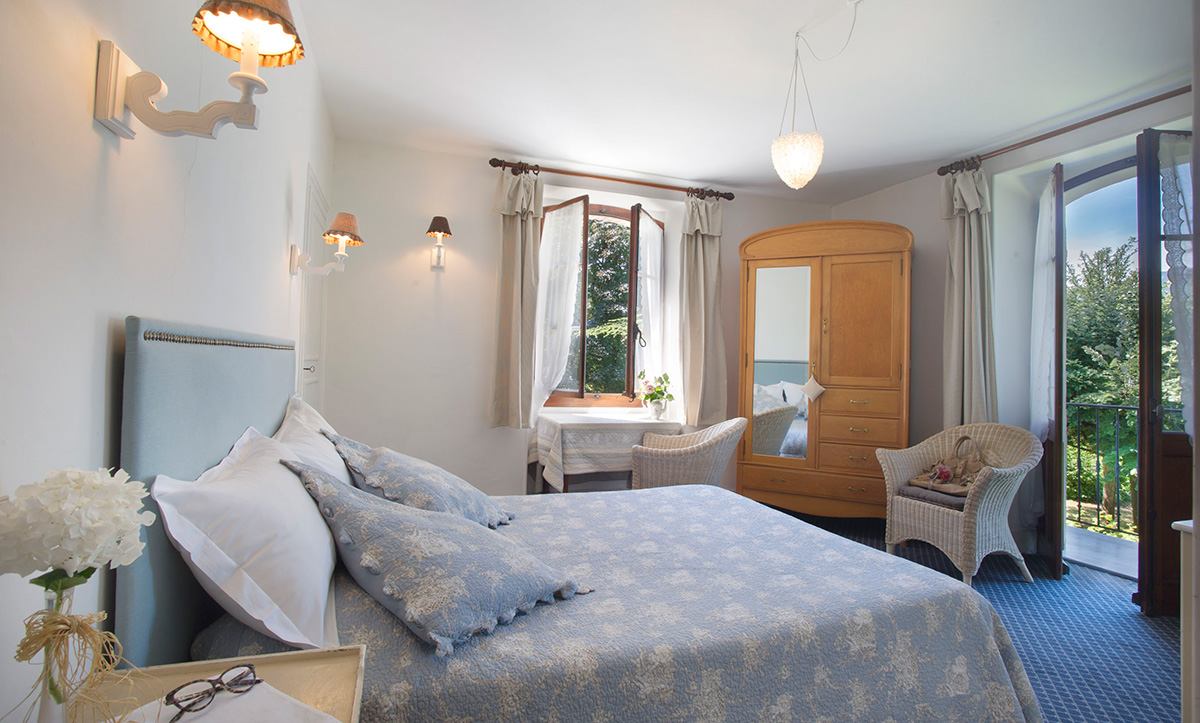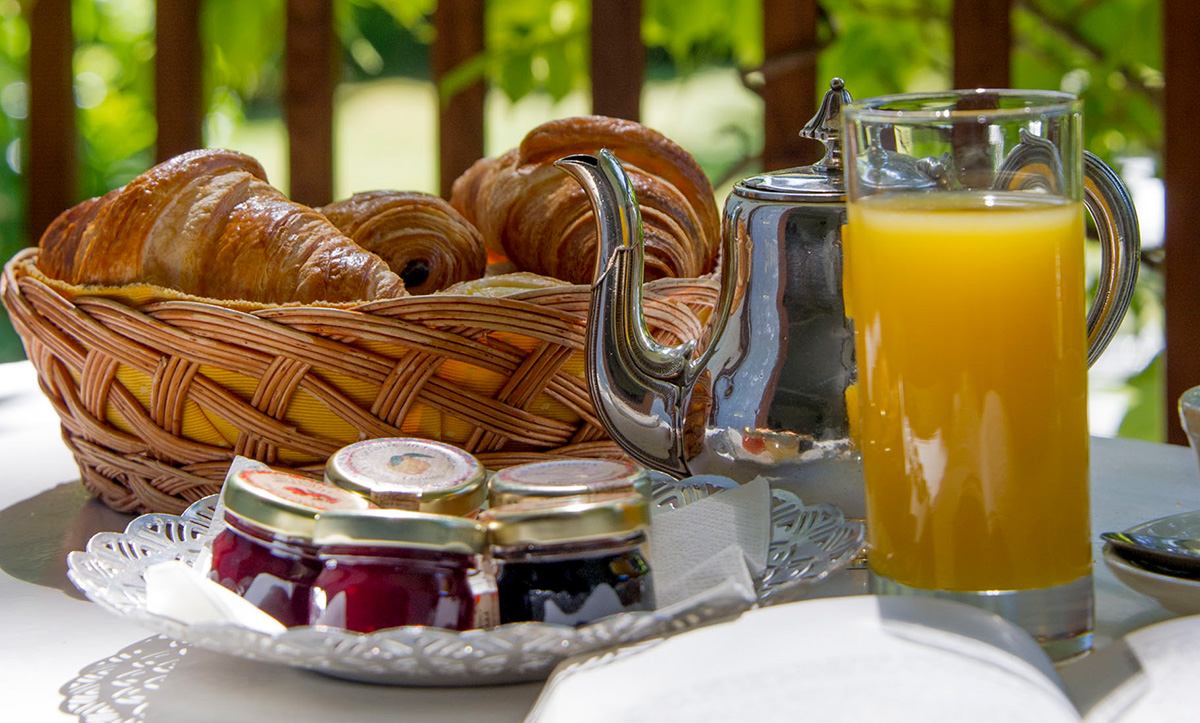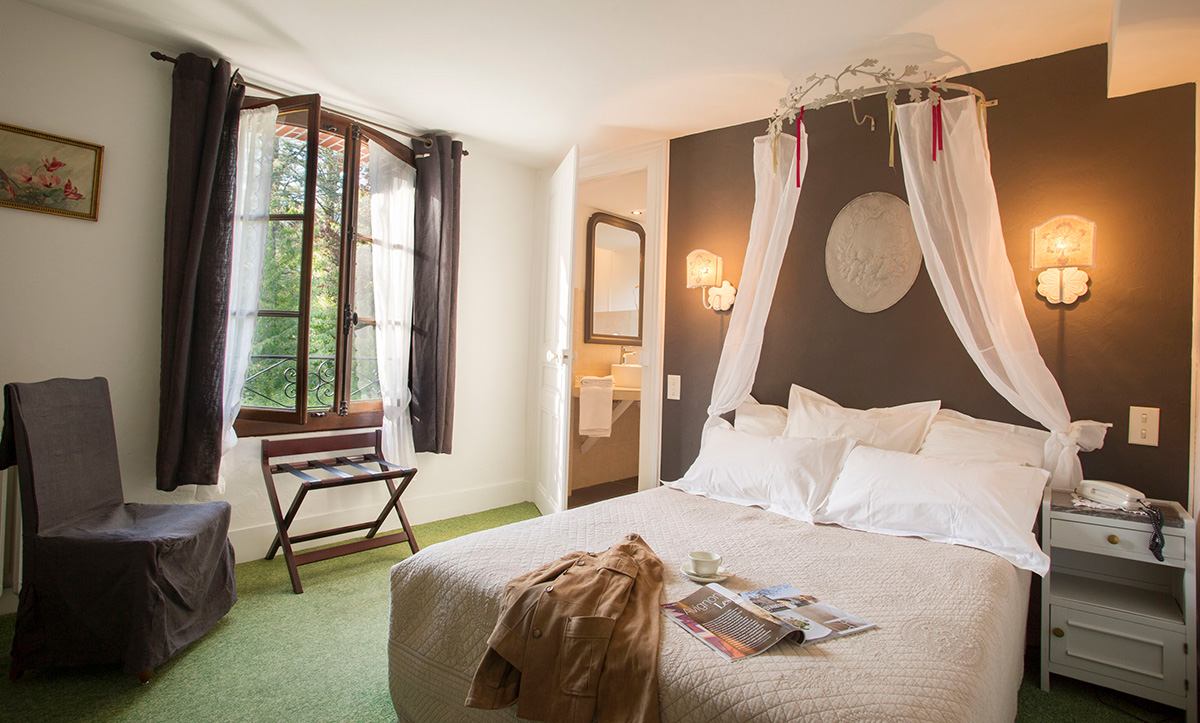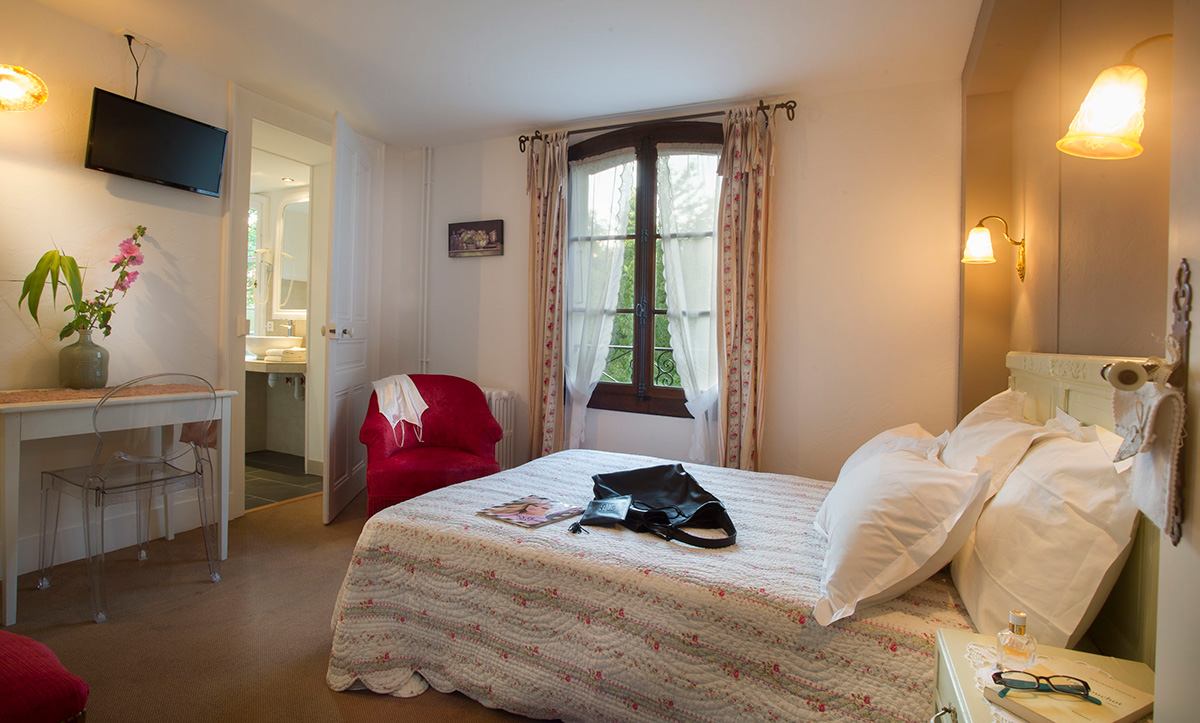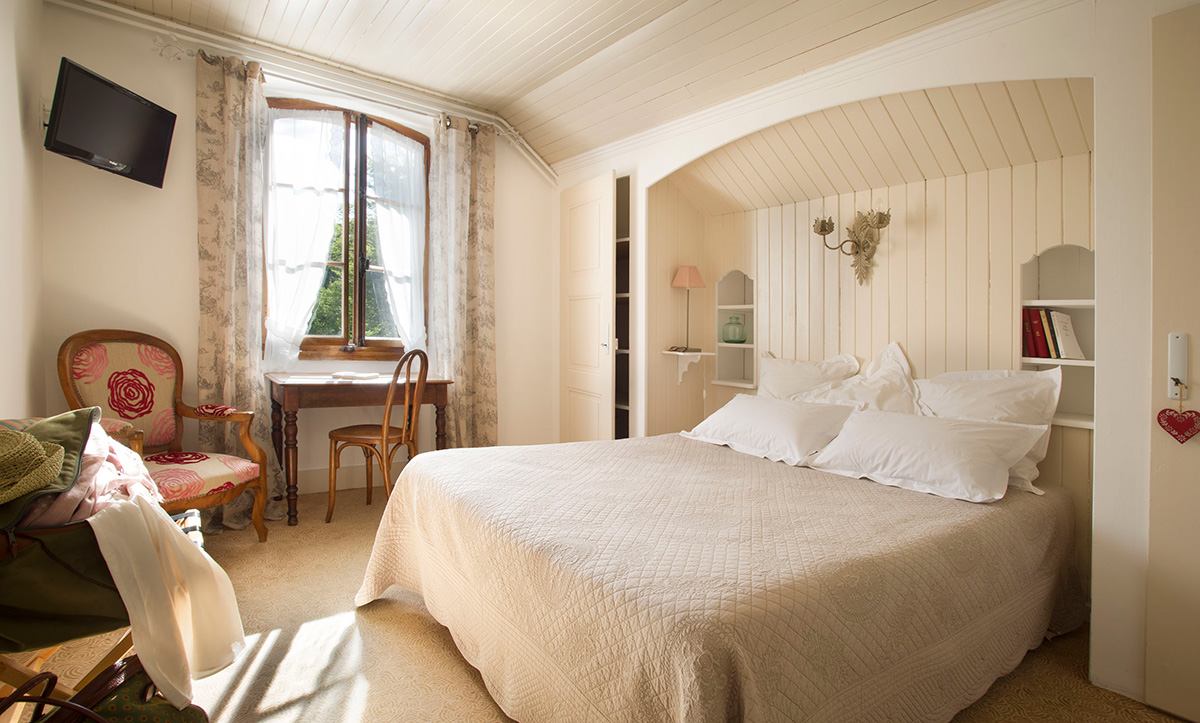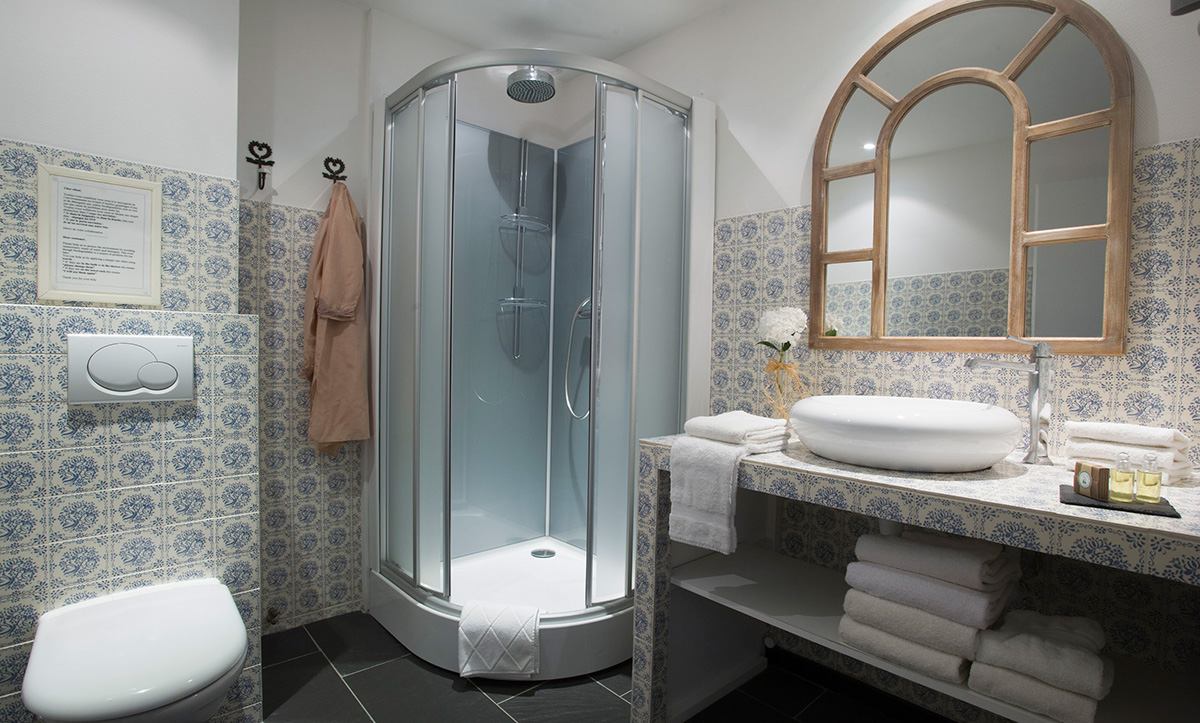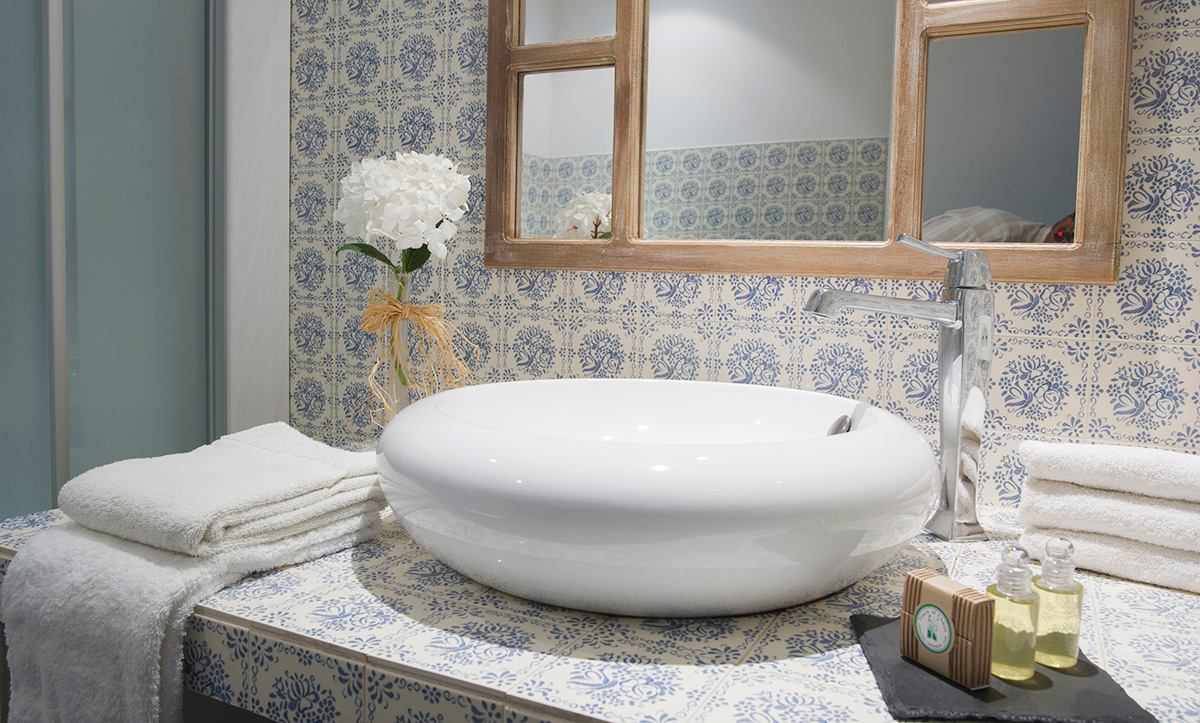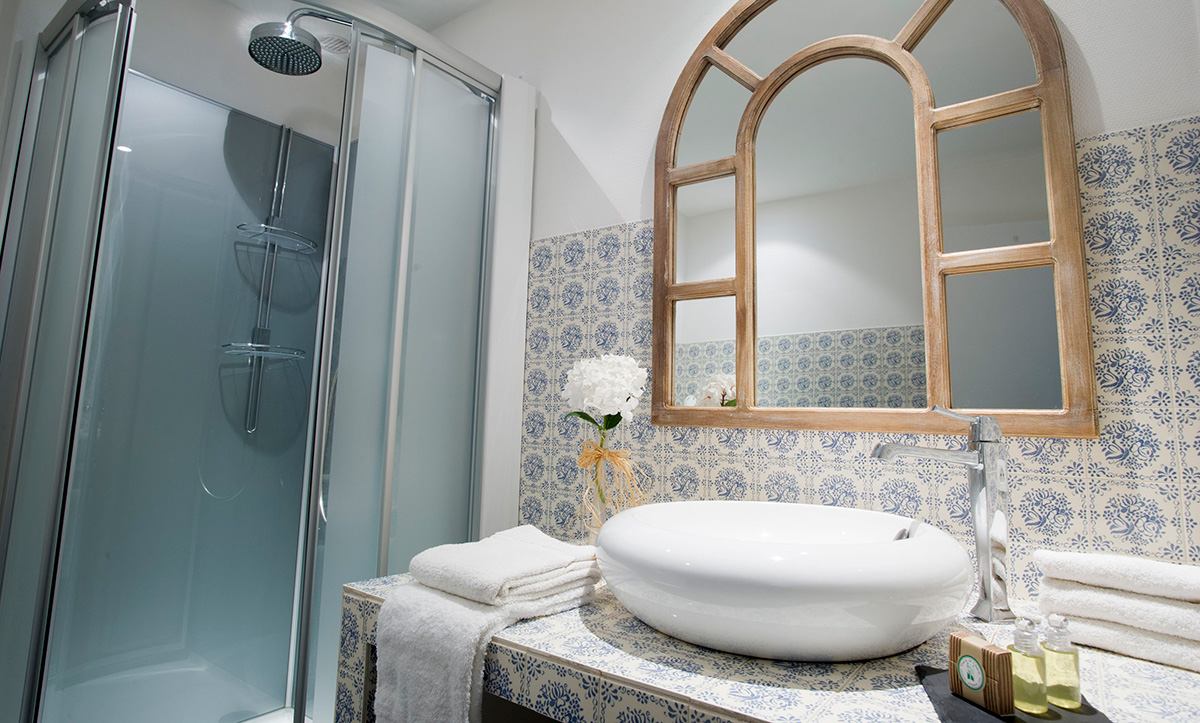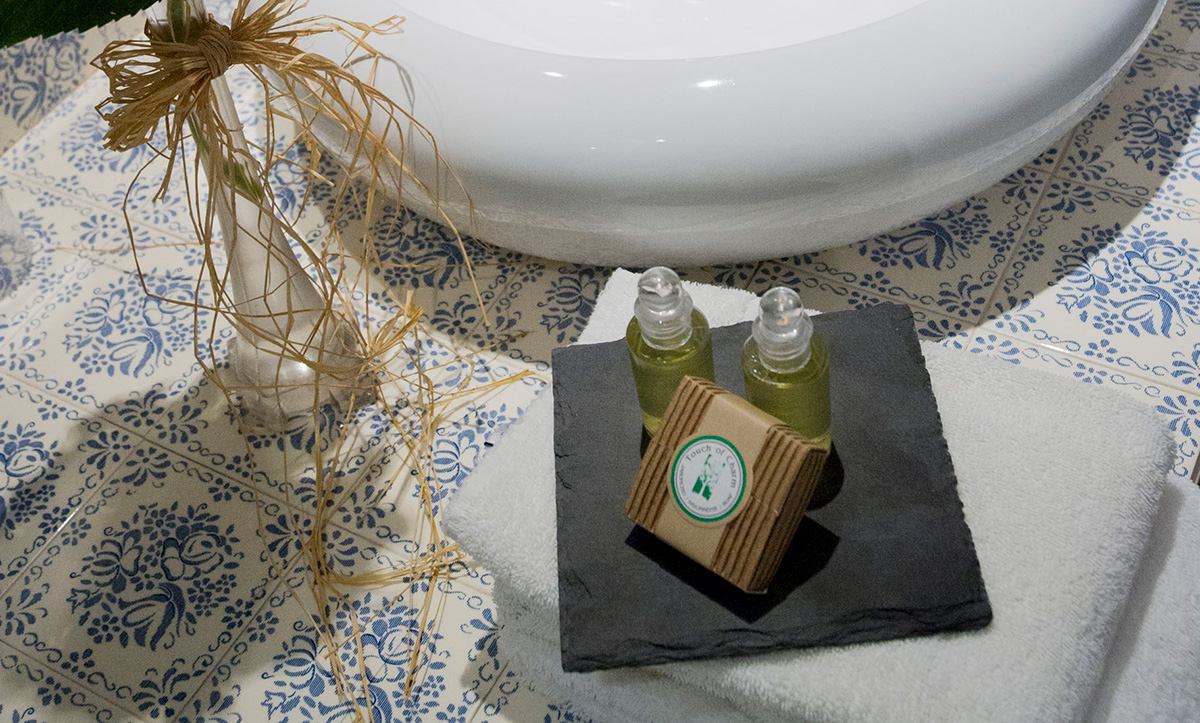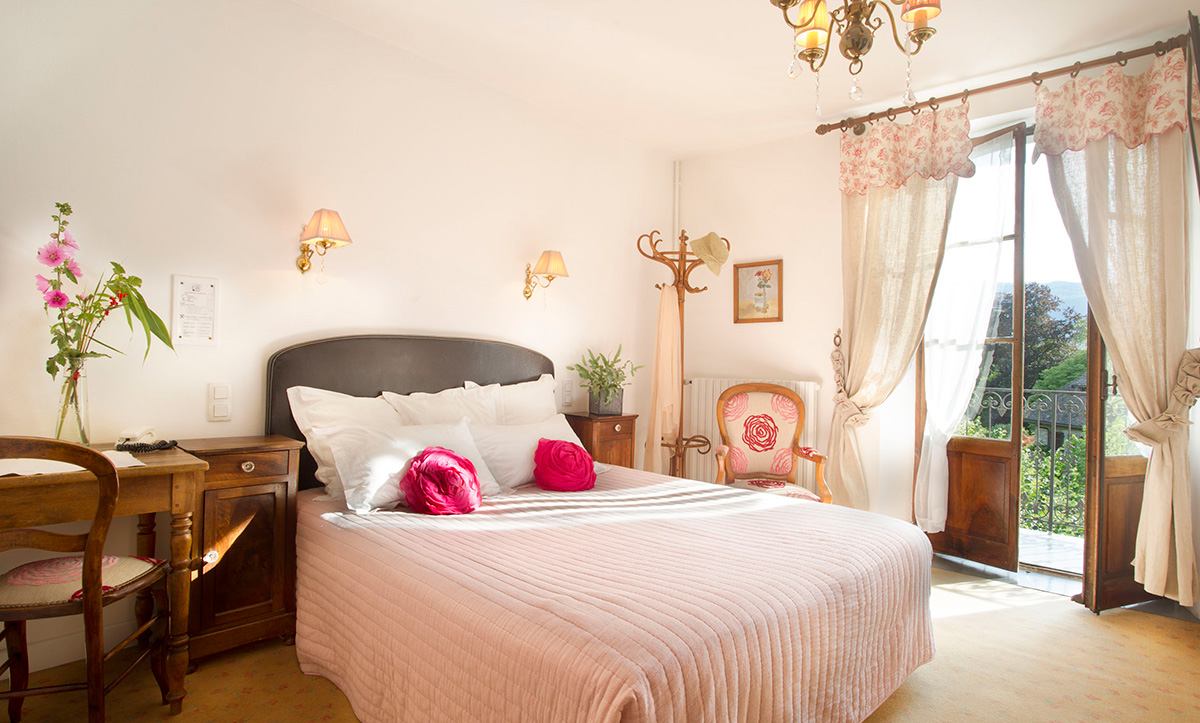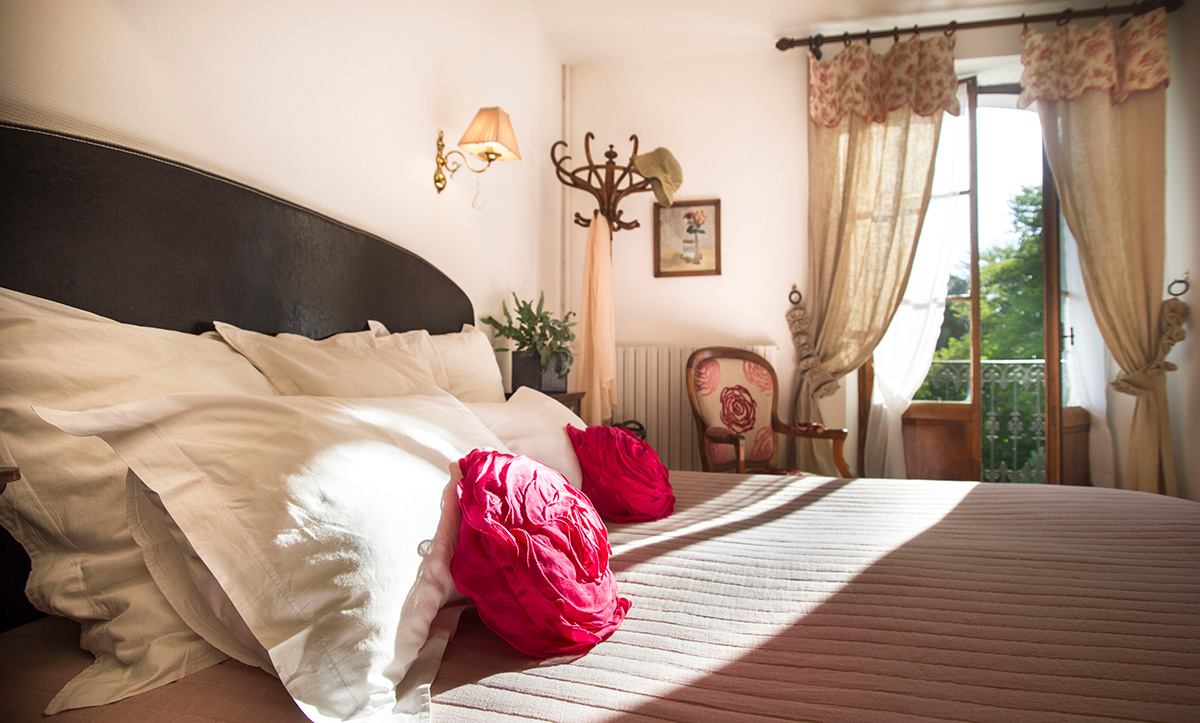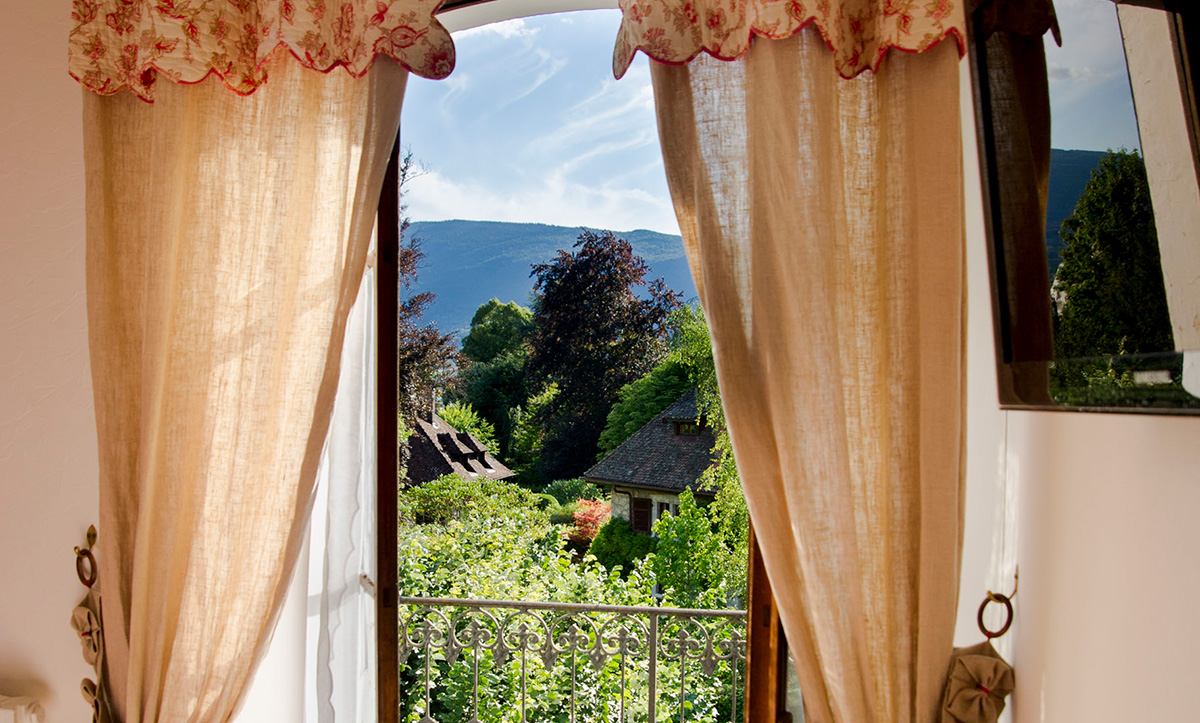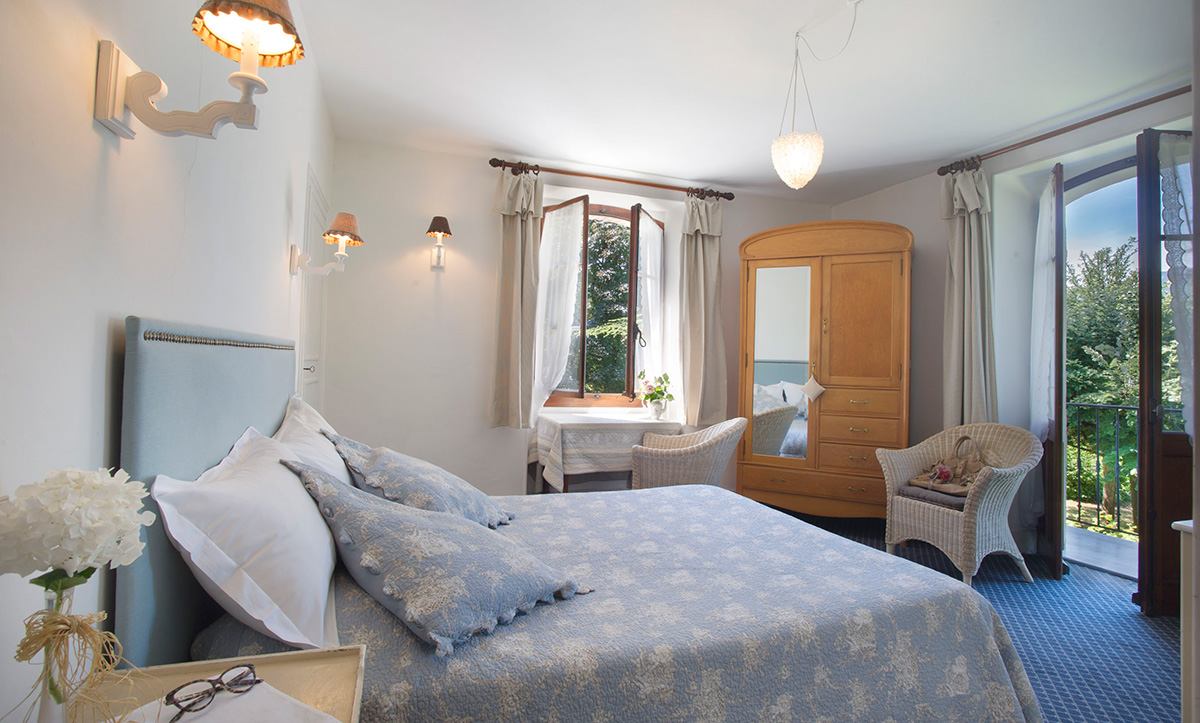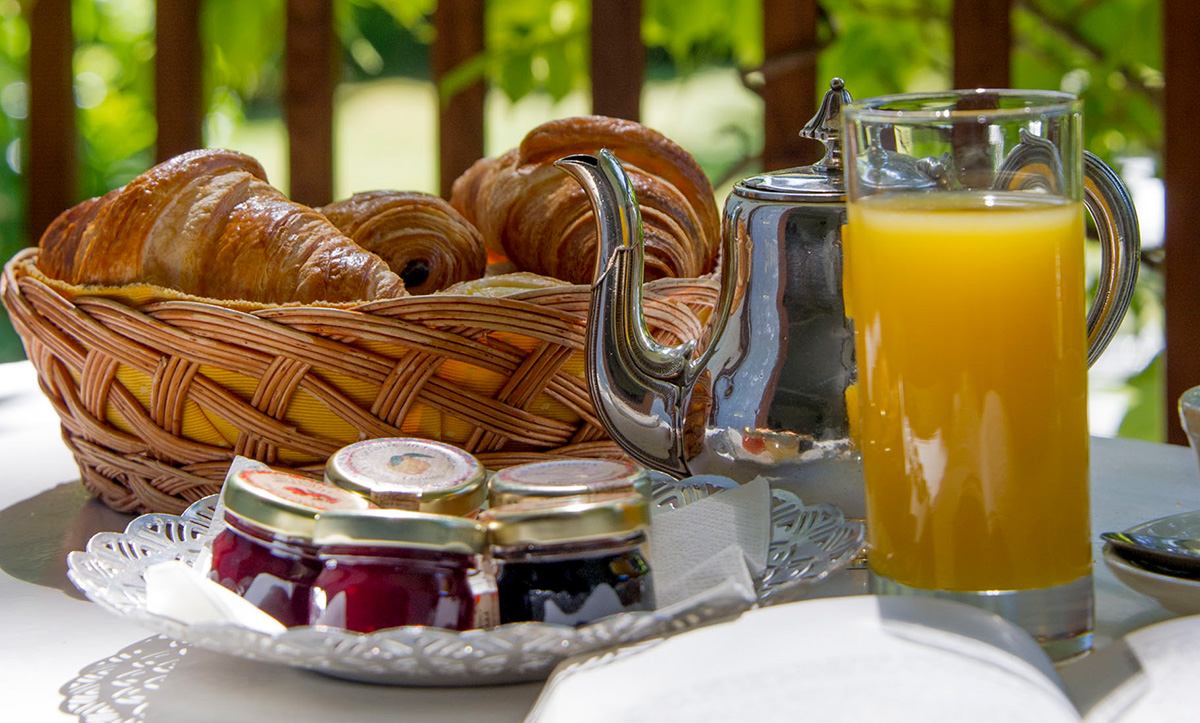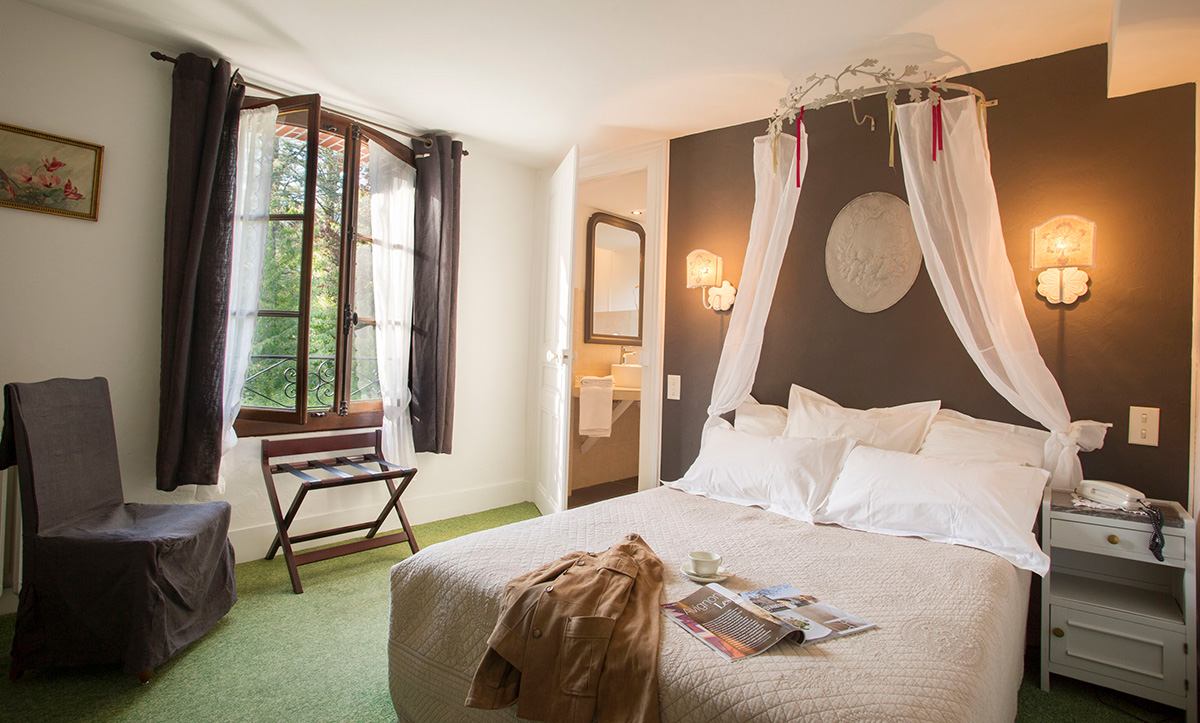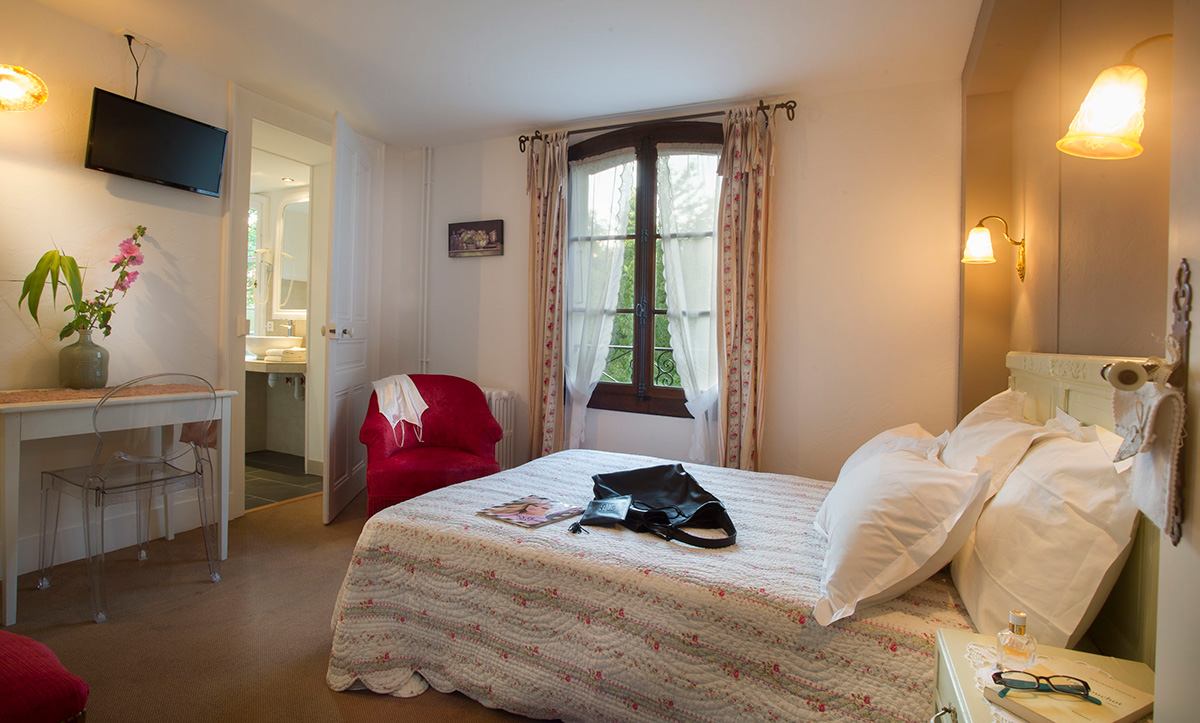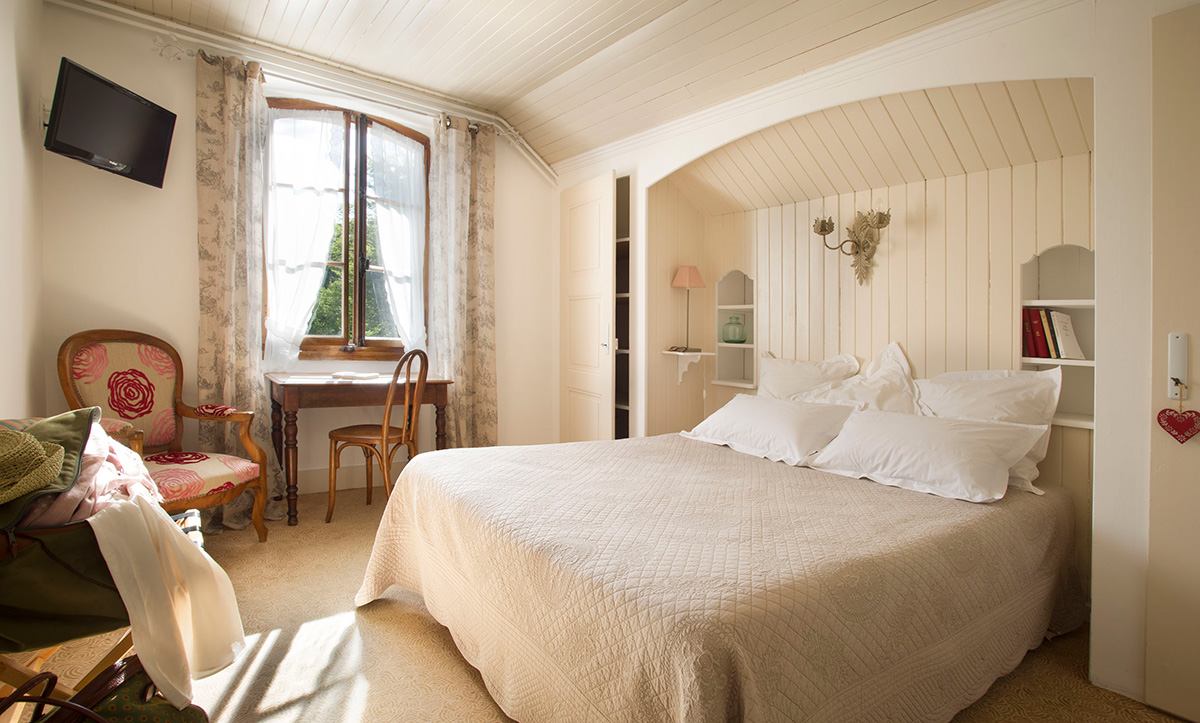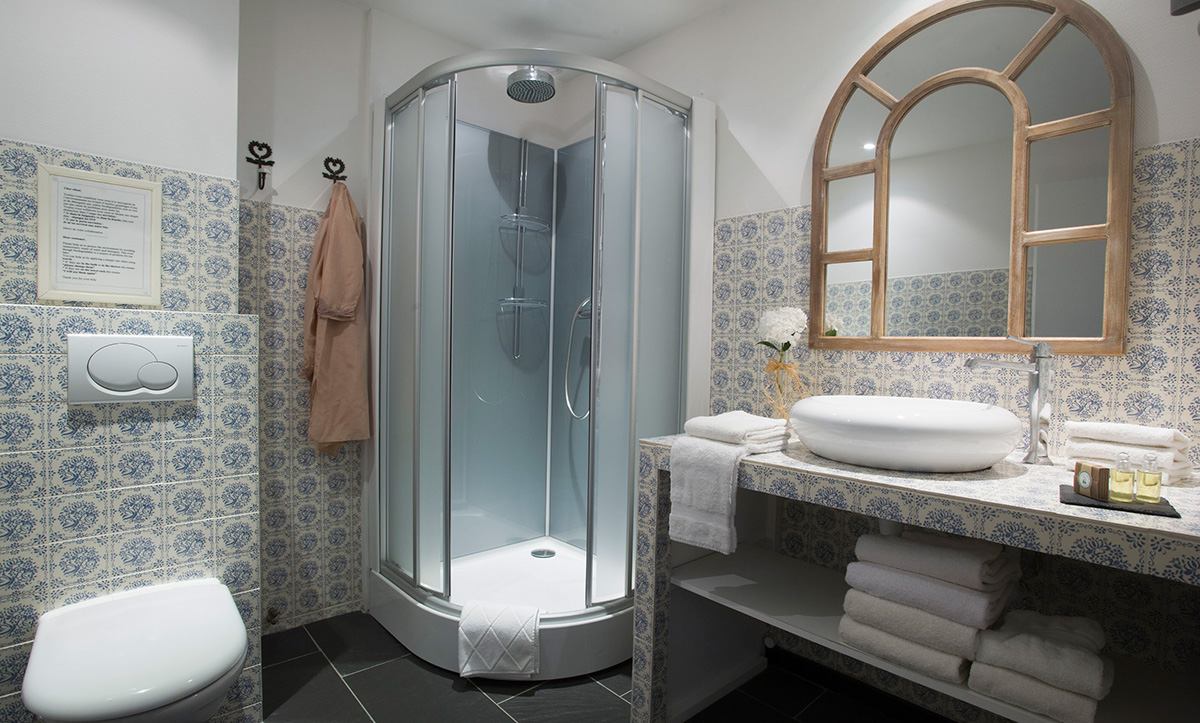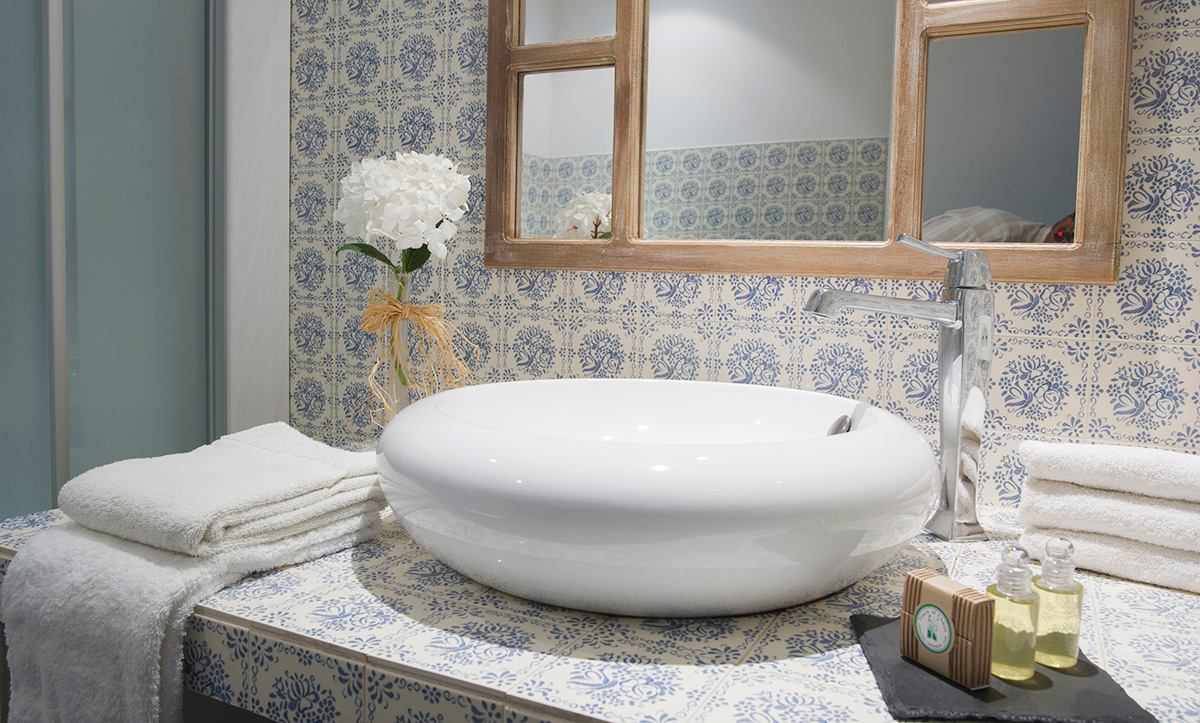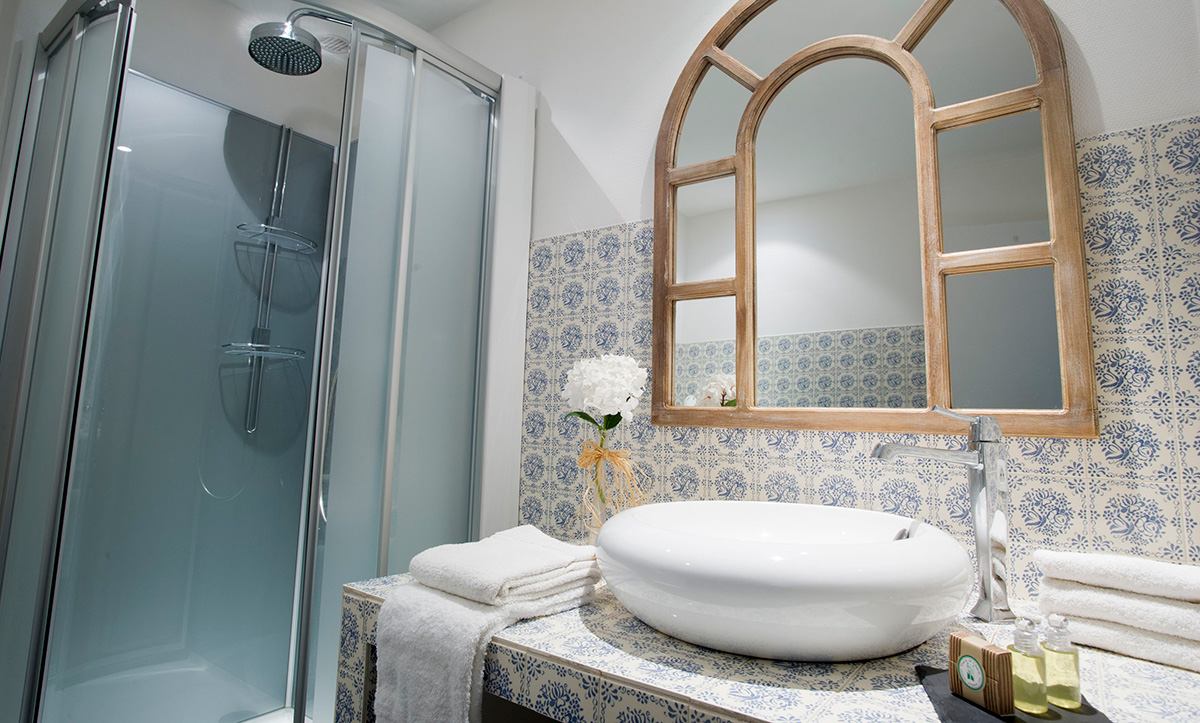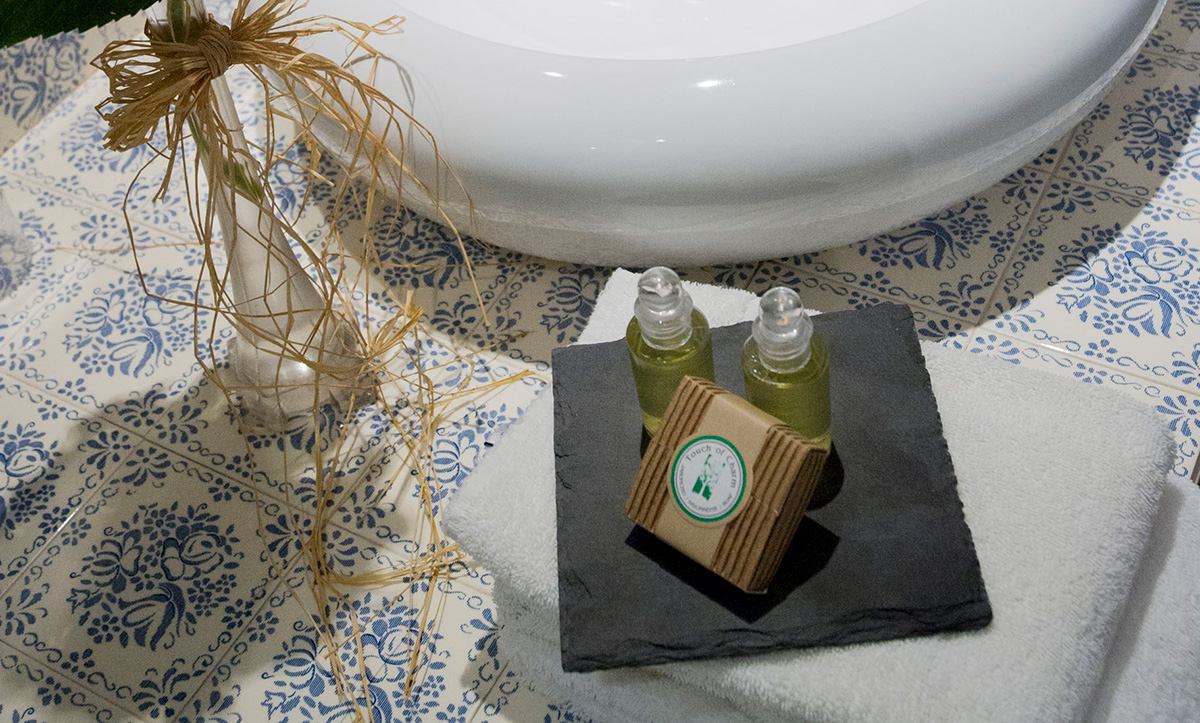 In standard version with a queen size bed for a lower budget or in superior version with a queen size bed or twin beds, some of them open onto a small private terrace with table and chairs.
Bed 160 x 200 or twin beds 90 x 200
From 96 € to 125 € / night depending on the room
Overlooking the garden, these rooms are suitable for families and friends and can accommodate up to 3 people. They have spacious bathrooms and premium mattresses.
Bed 160 x 200 + bed 80 x 190 or 3 beds 90 x 200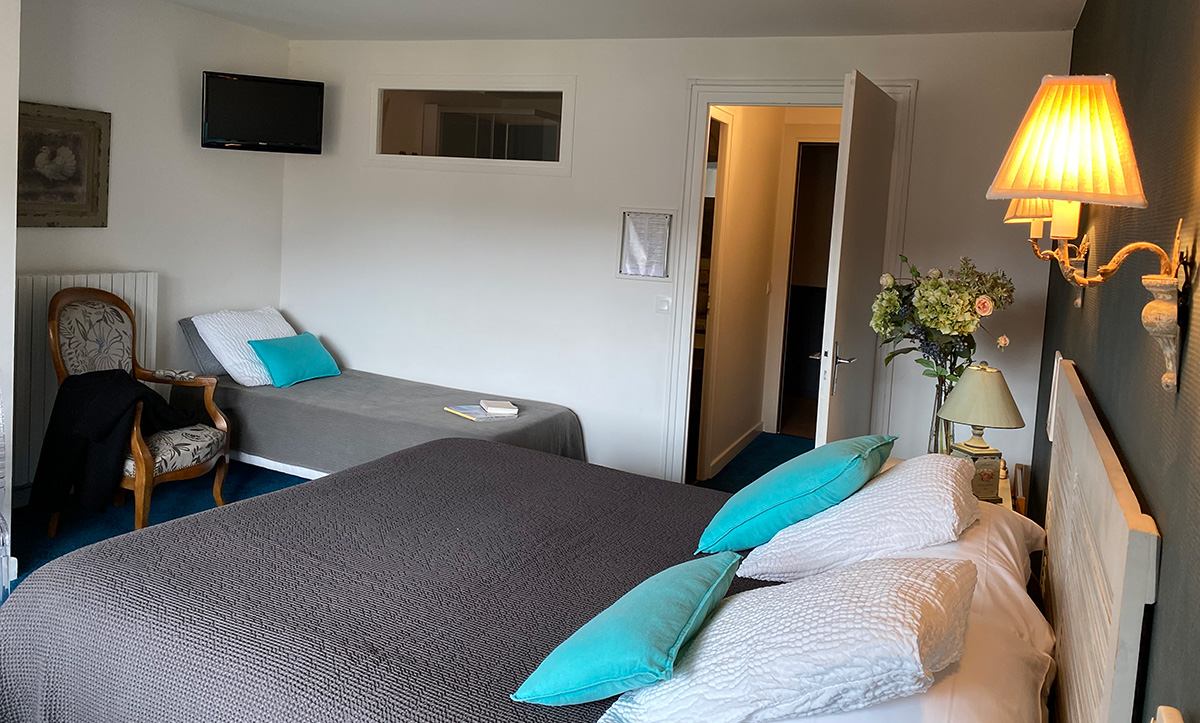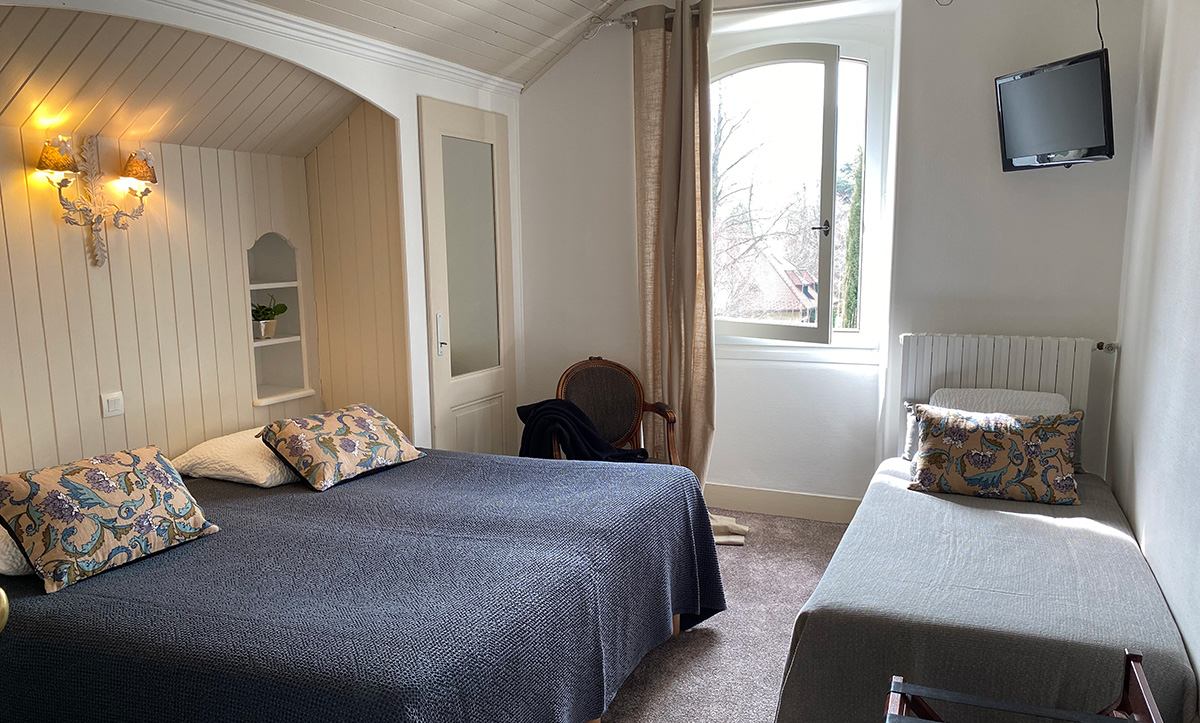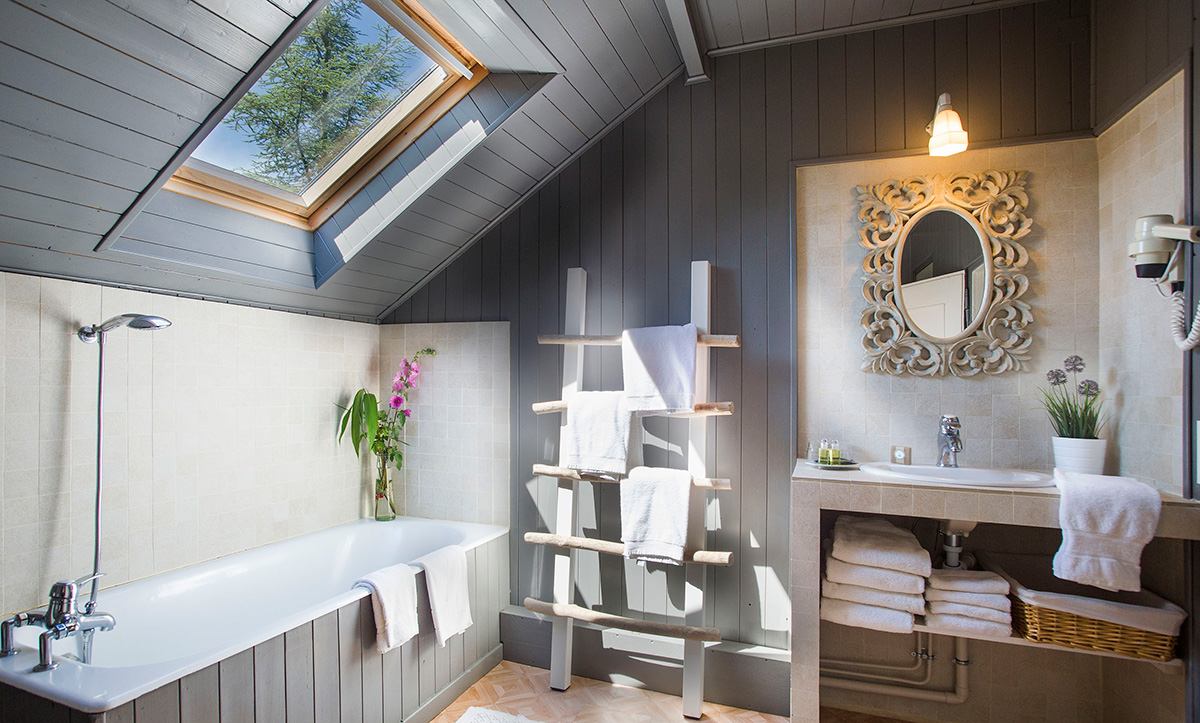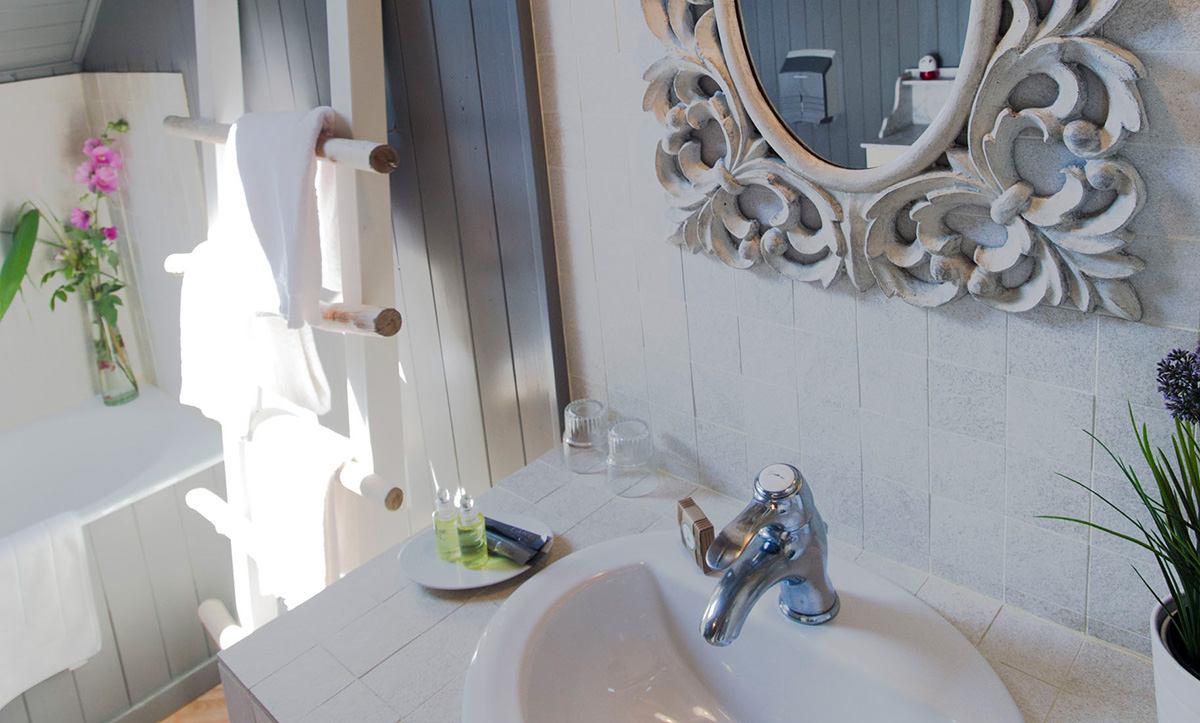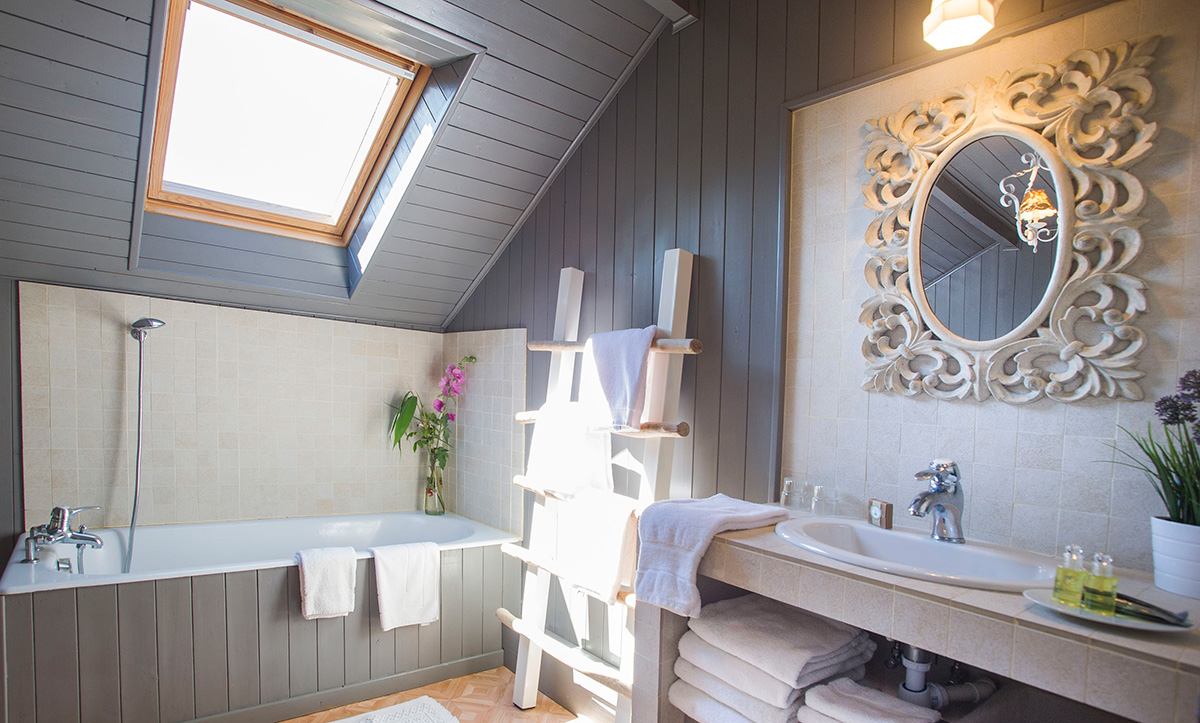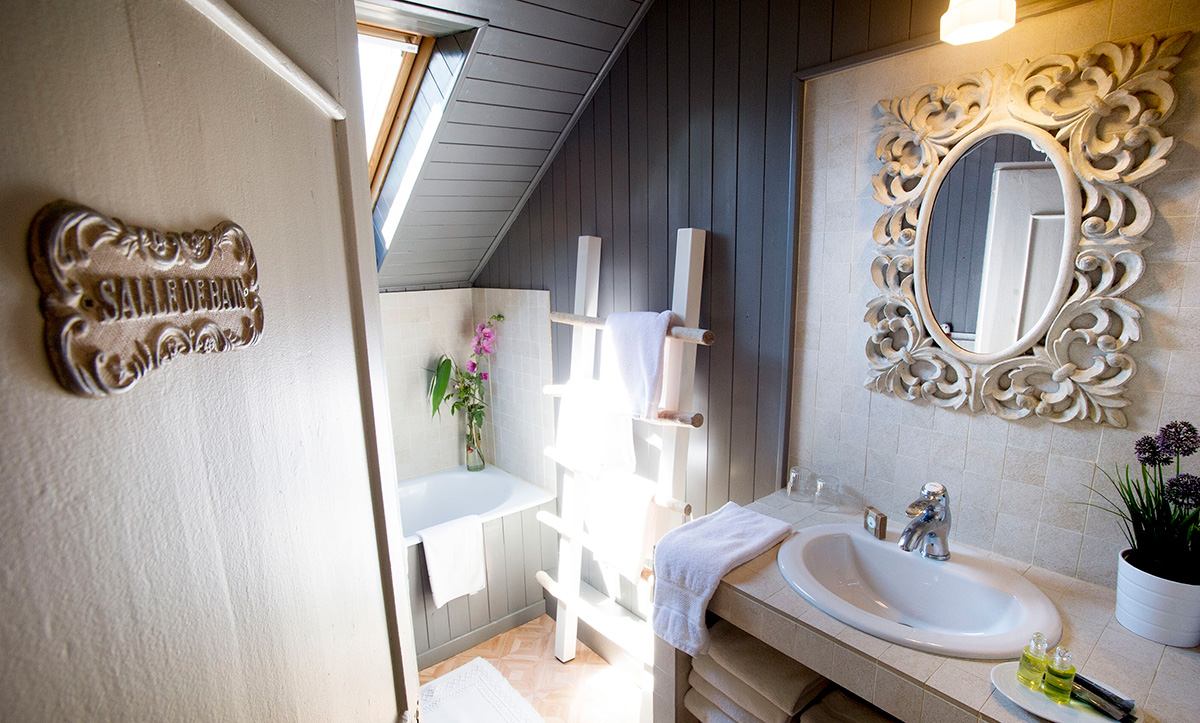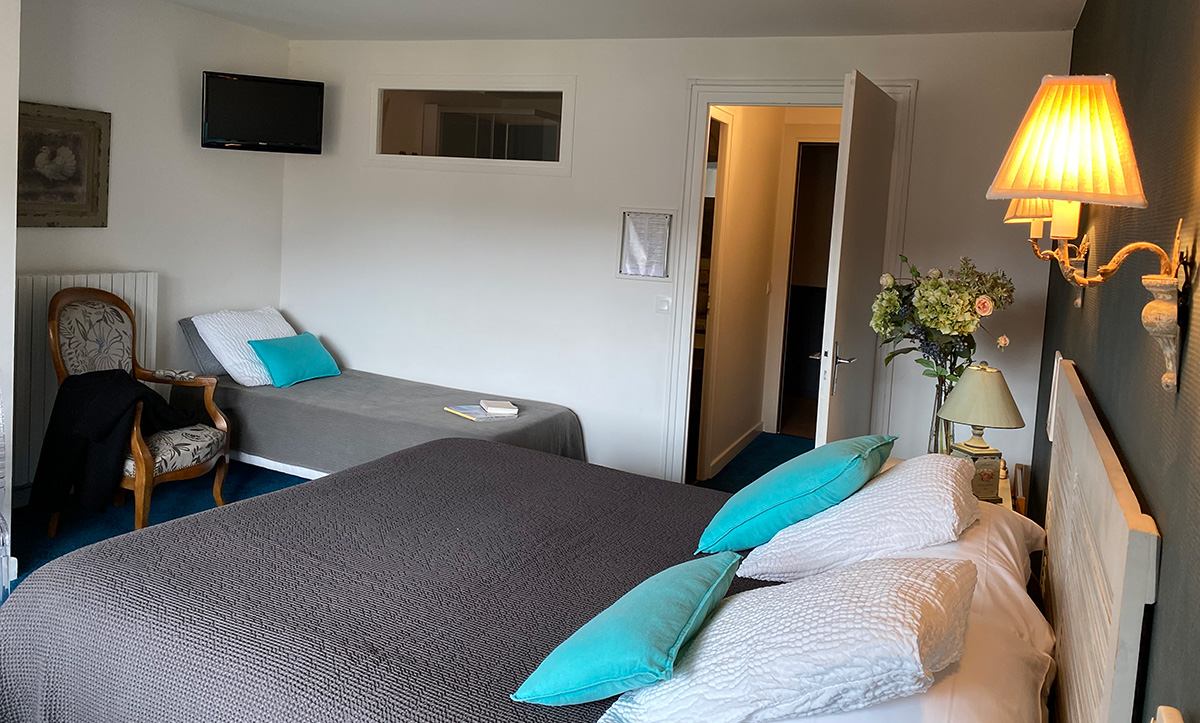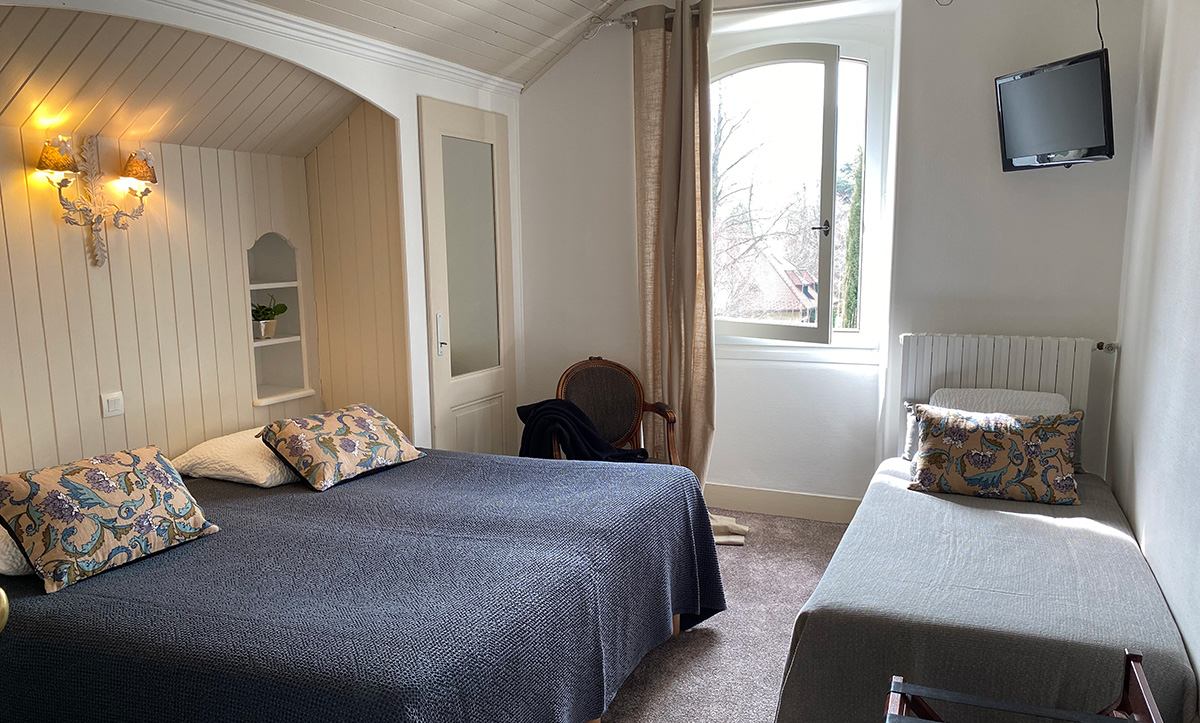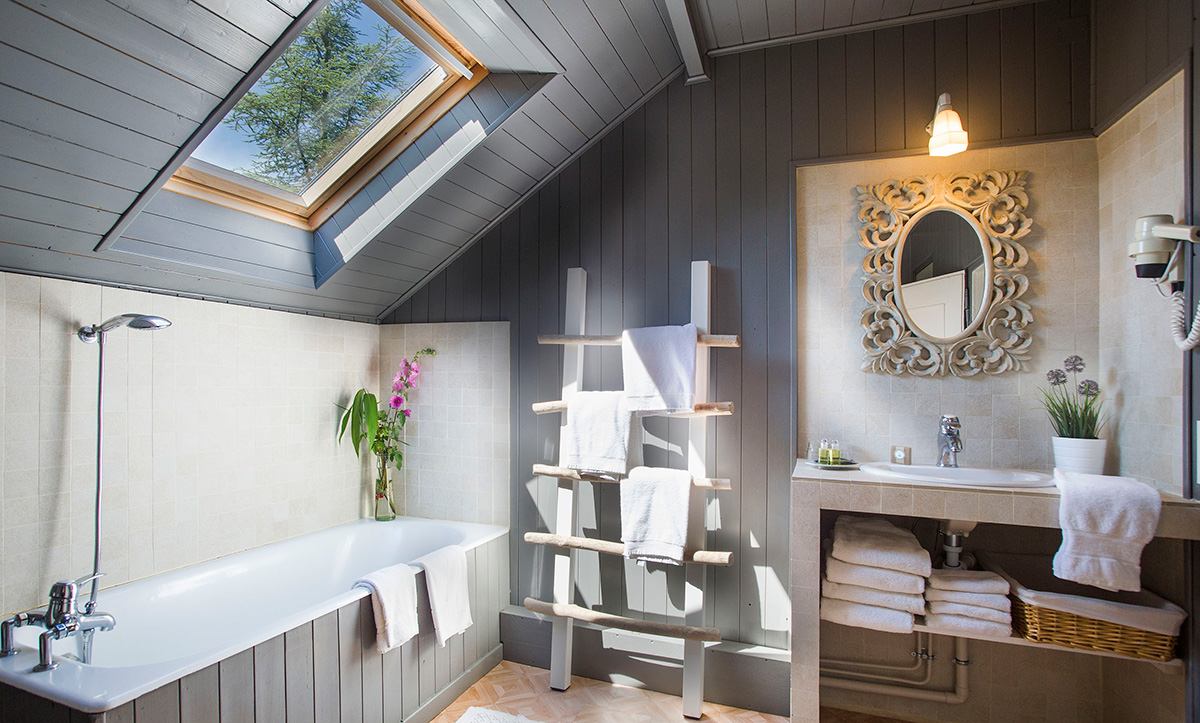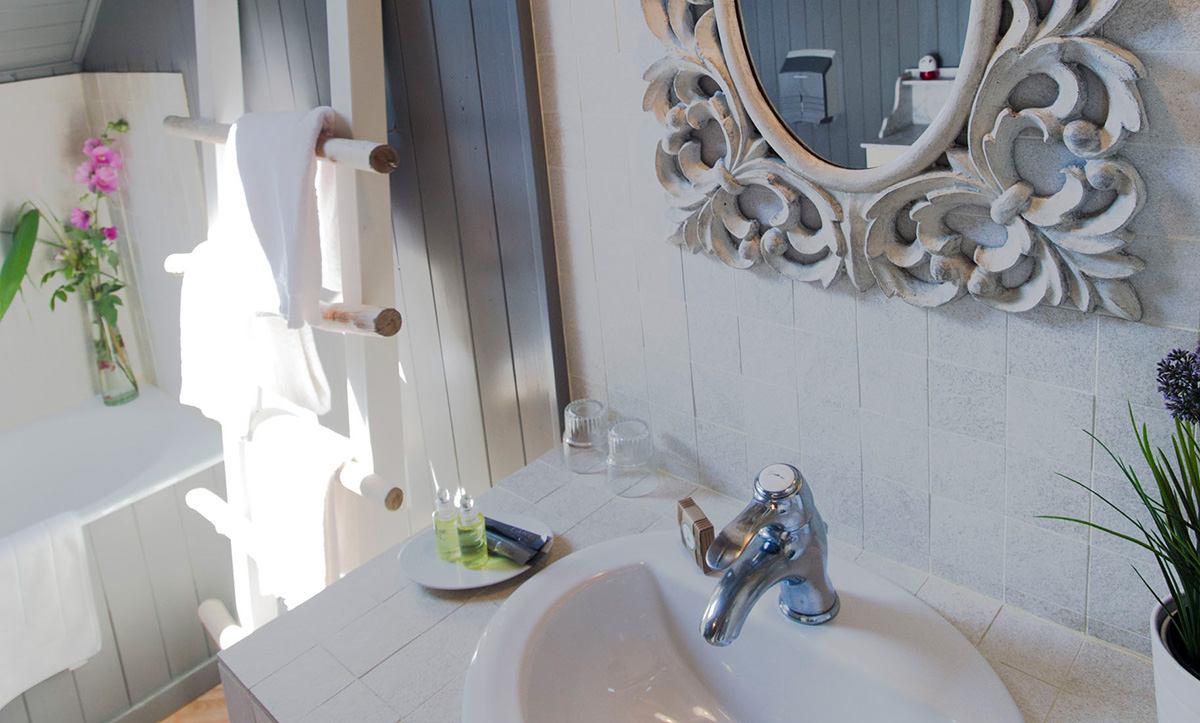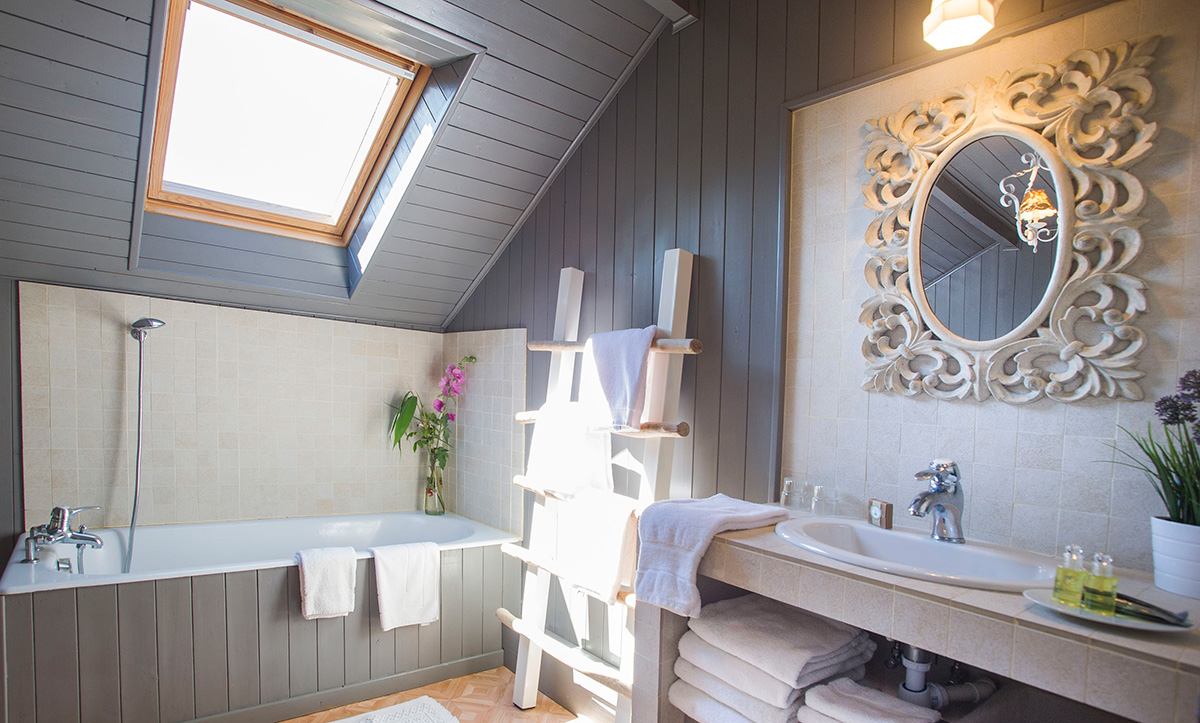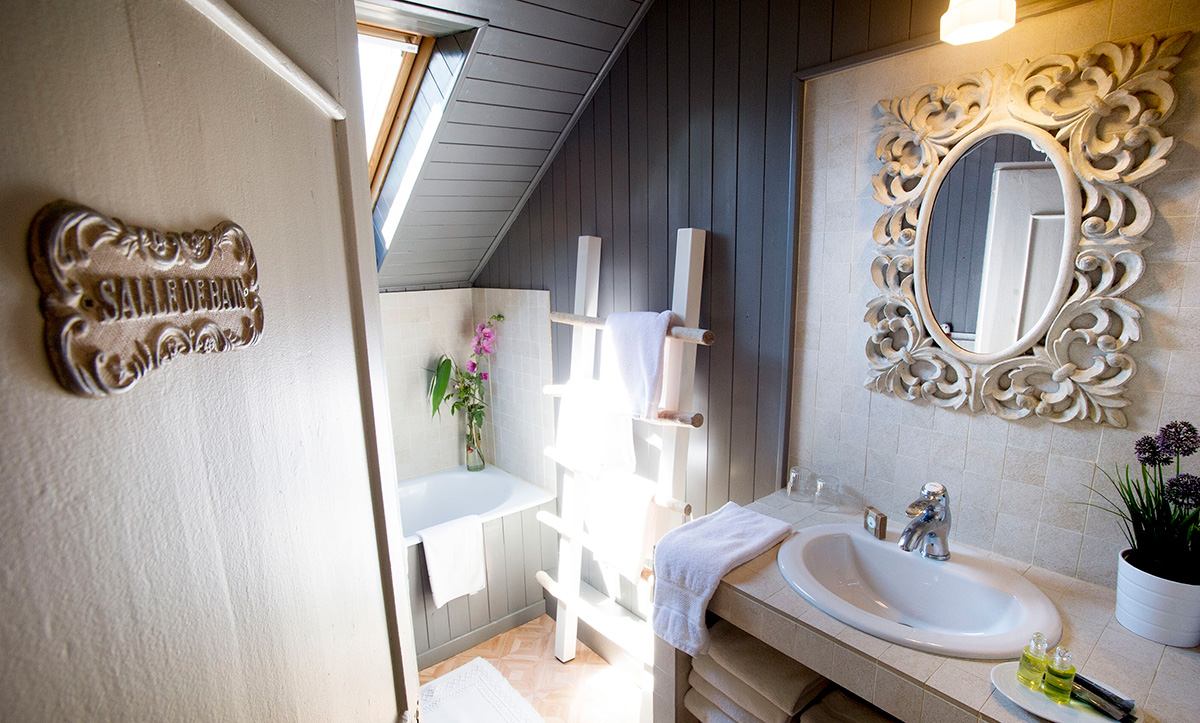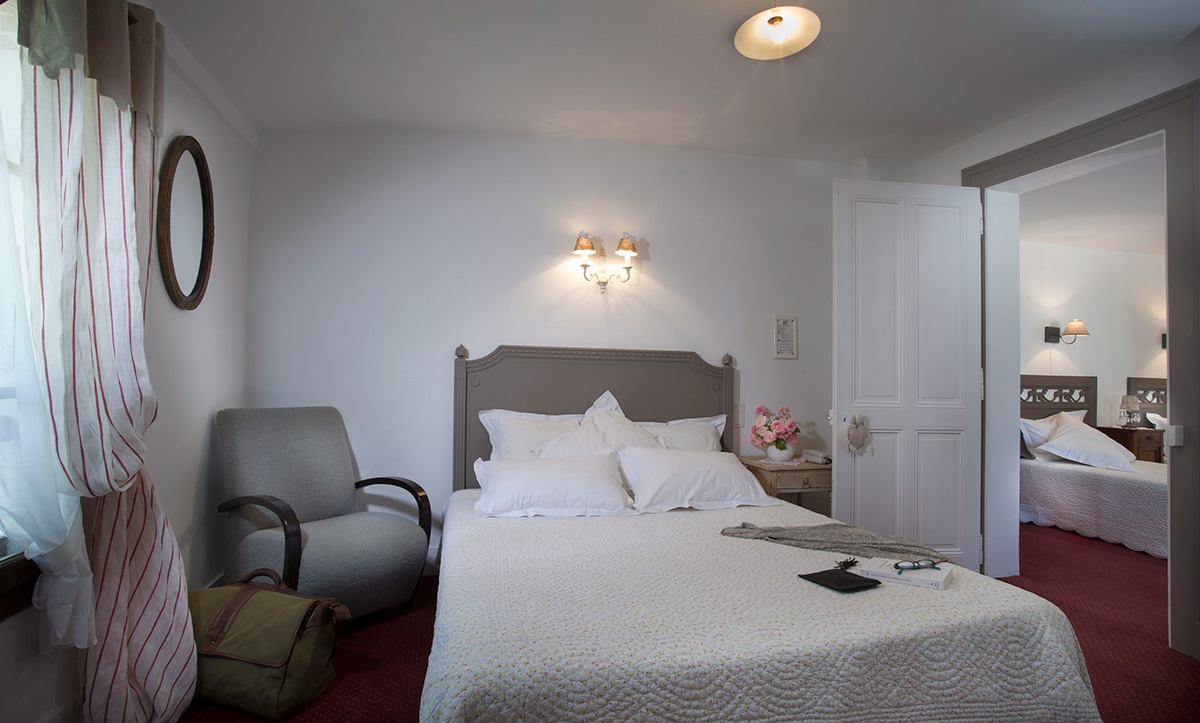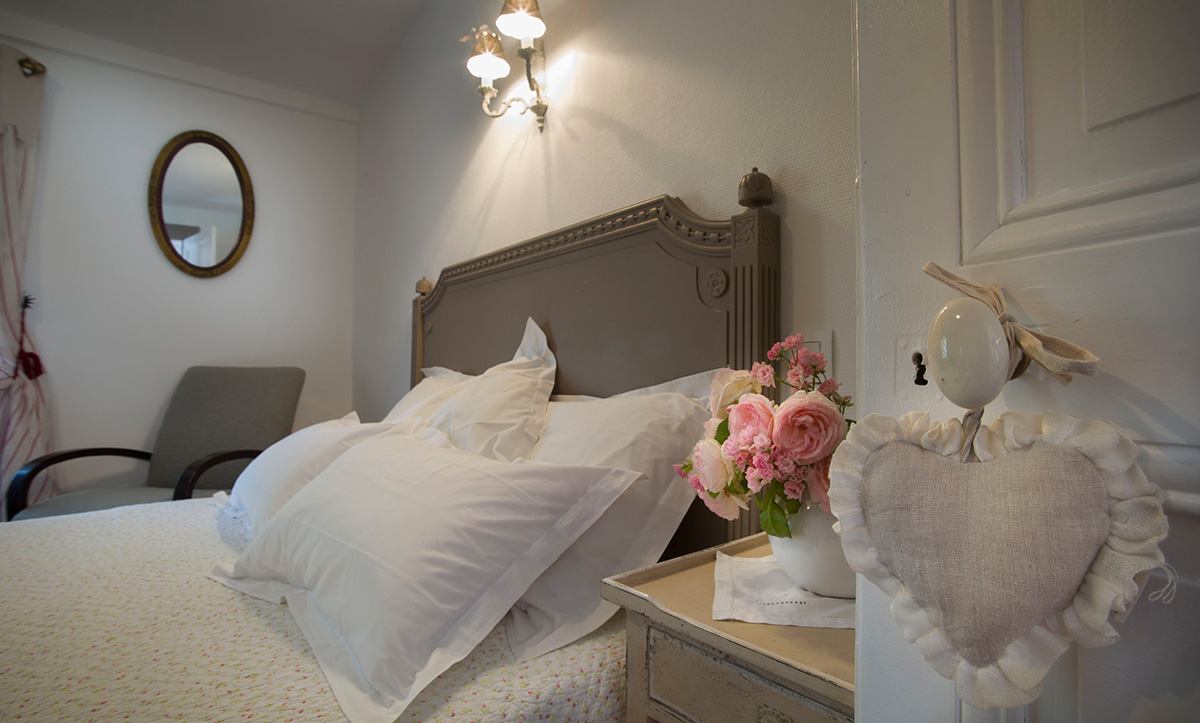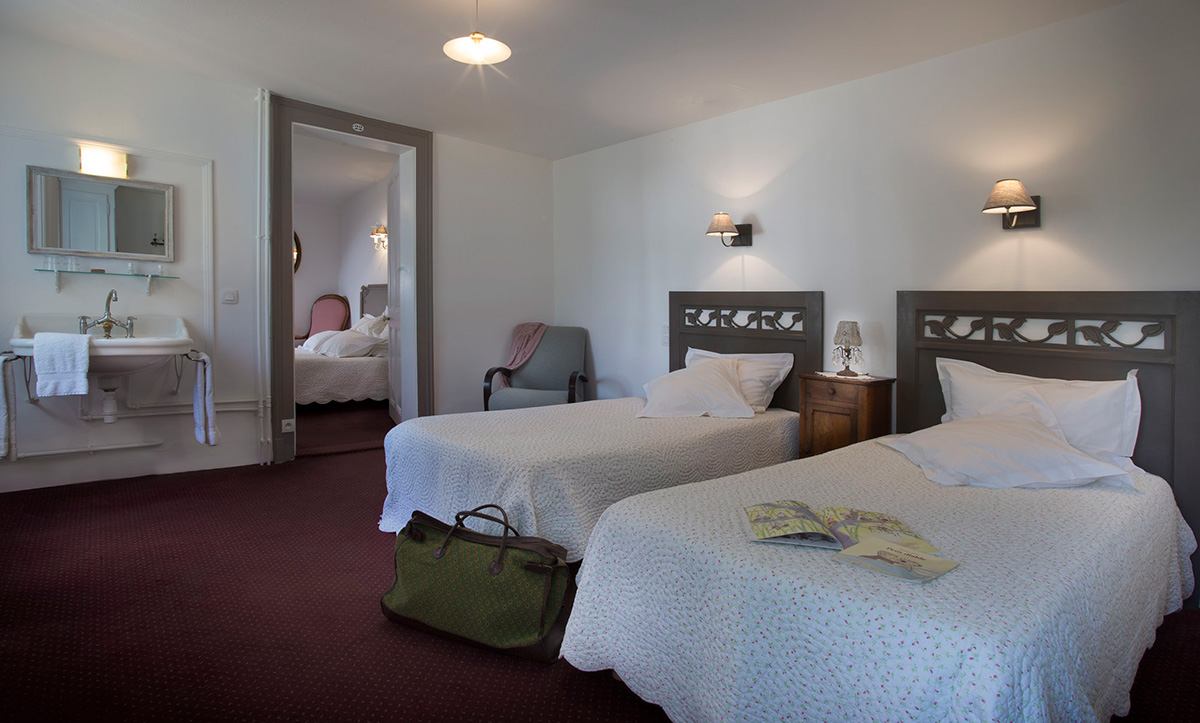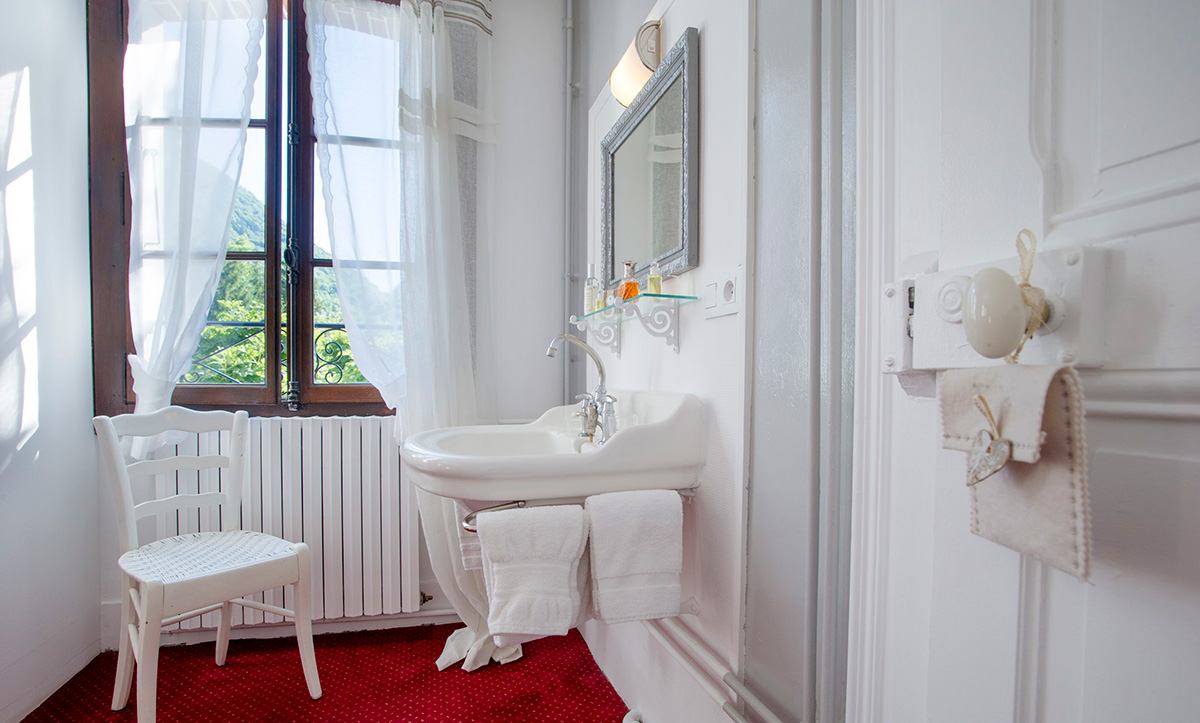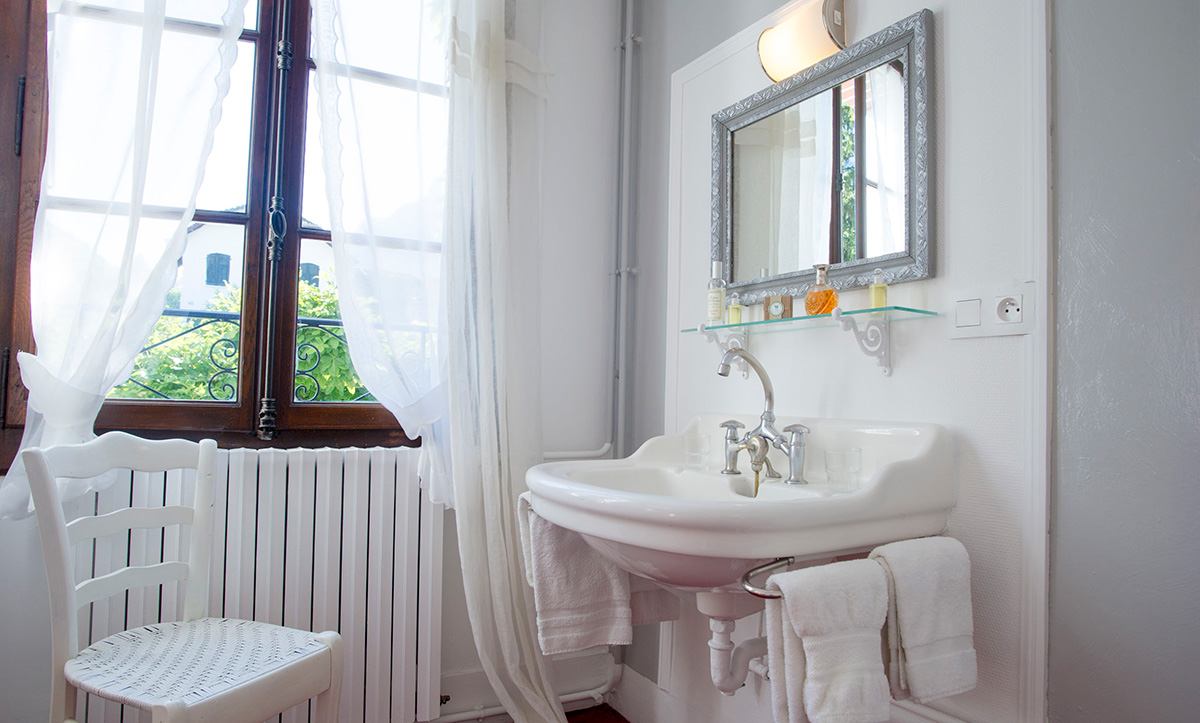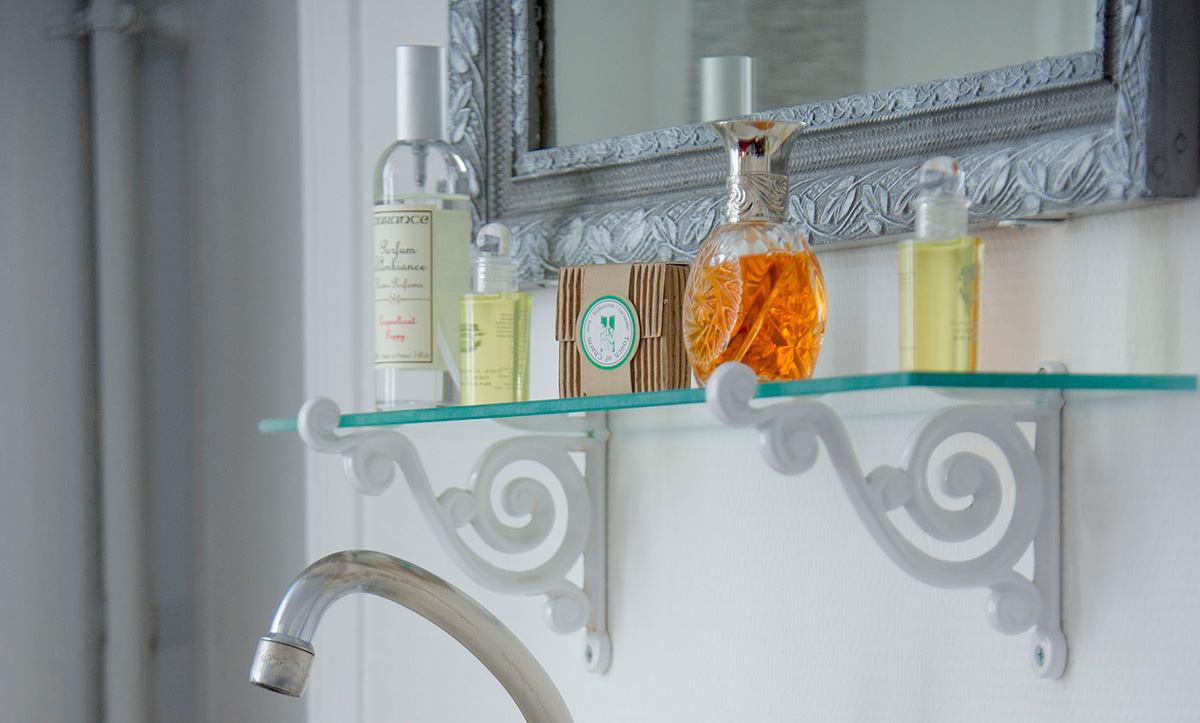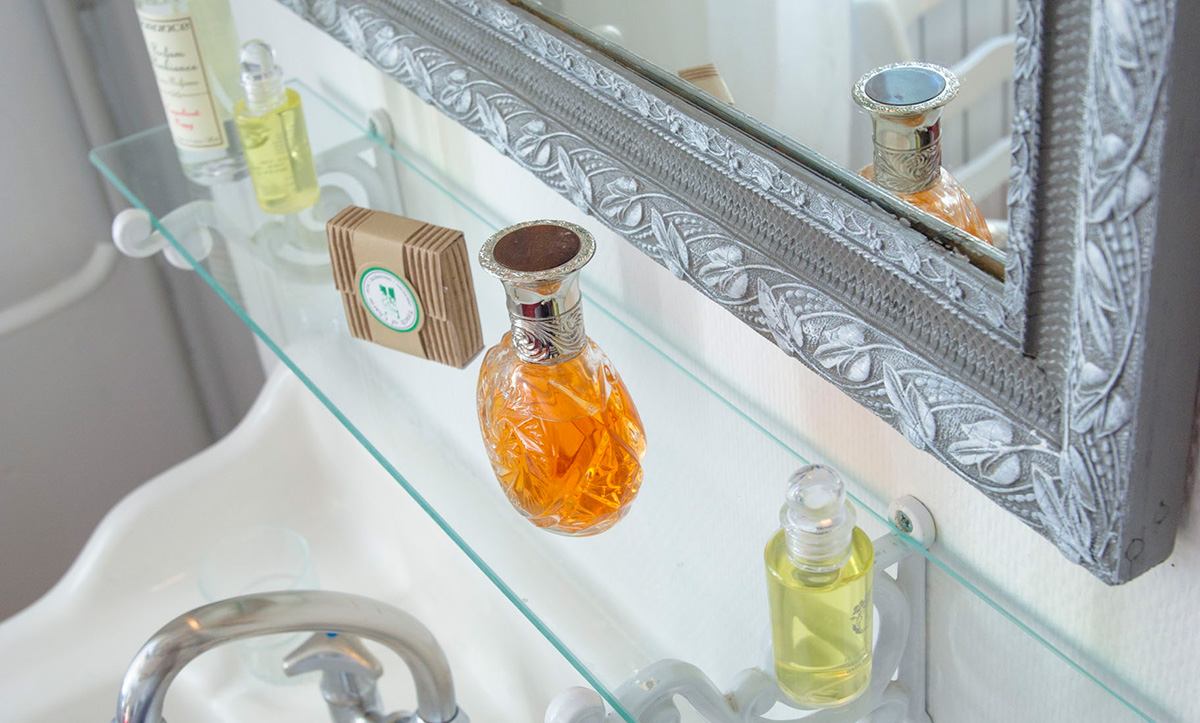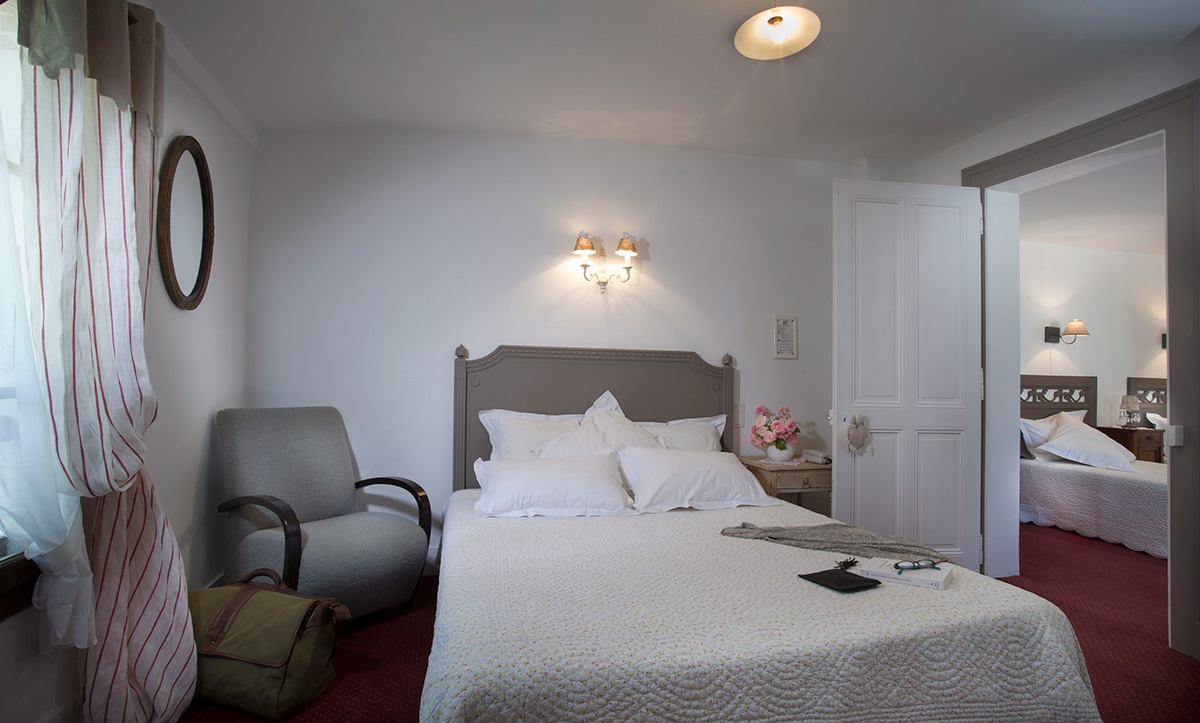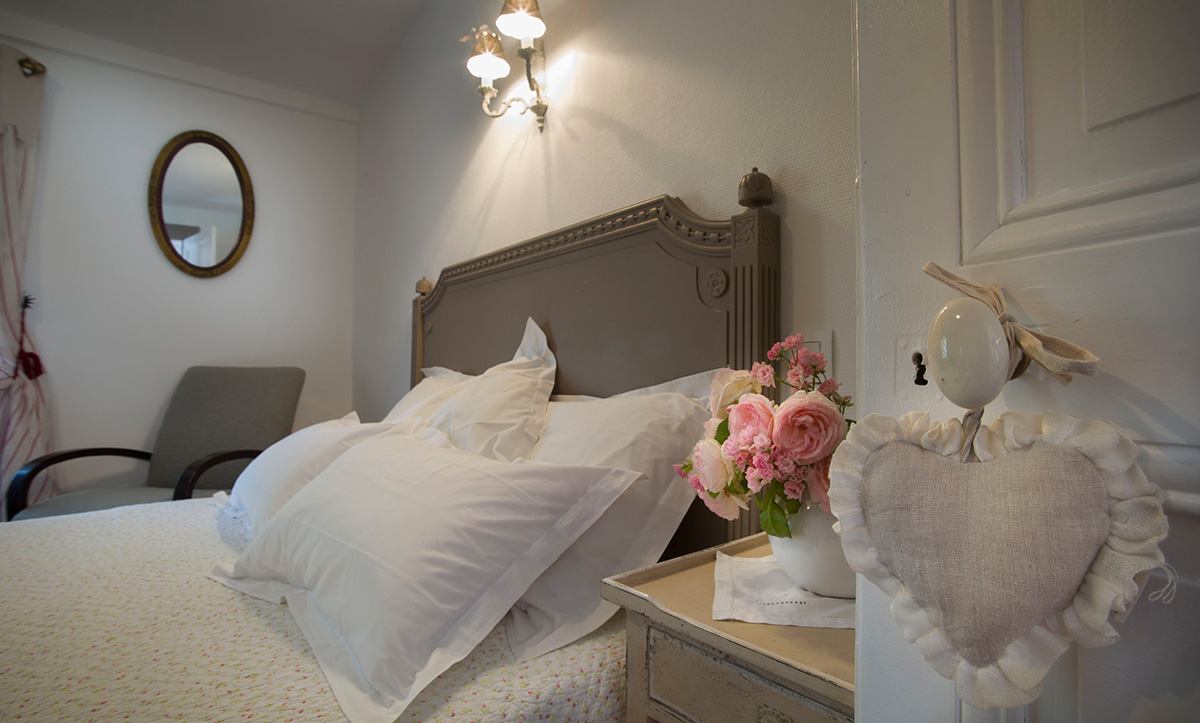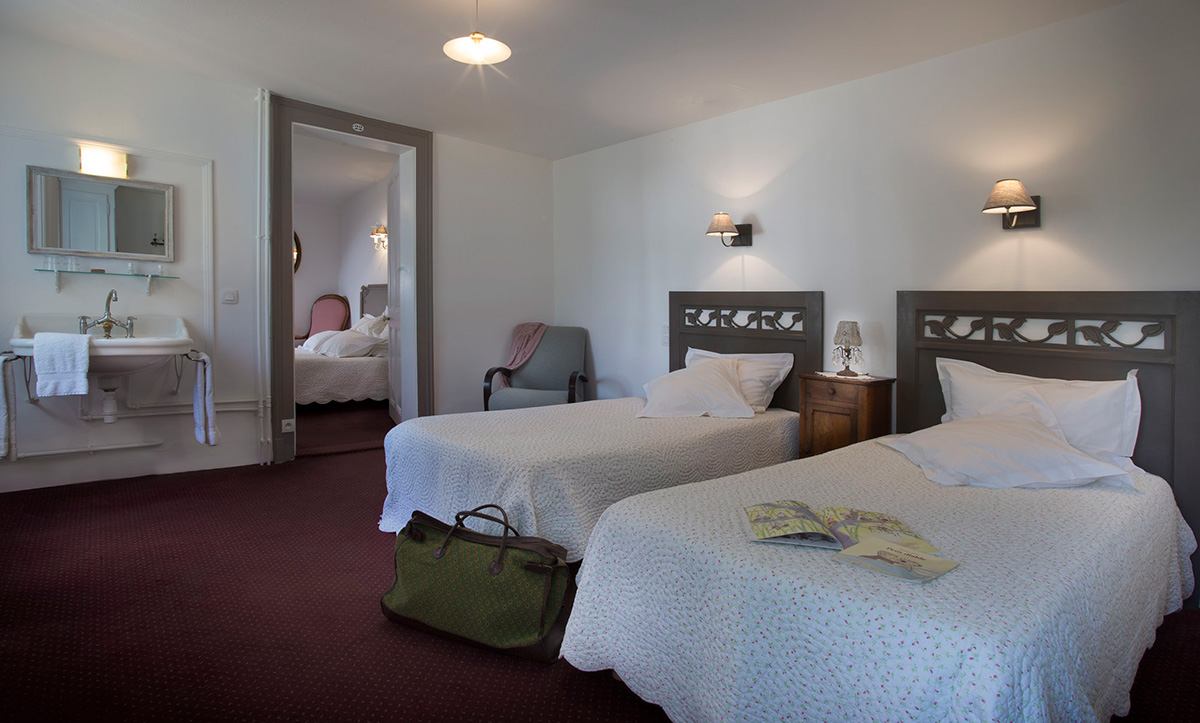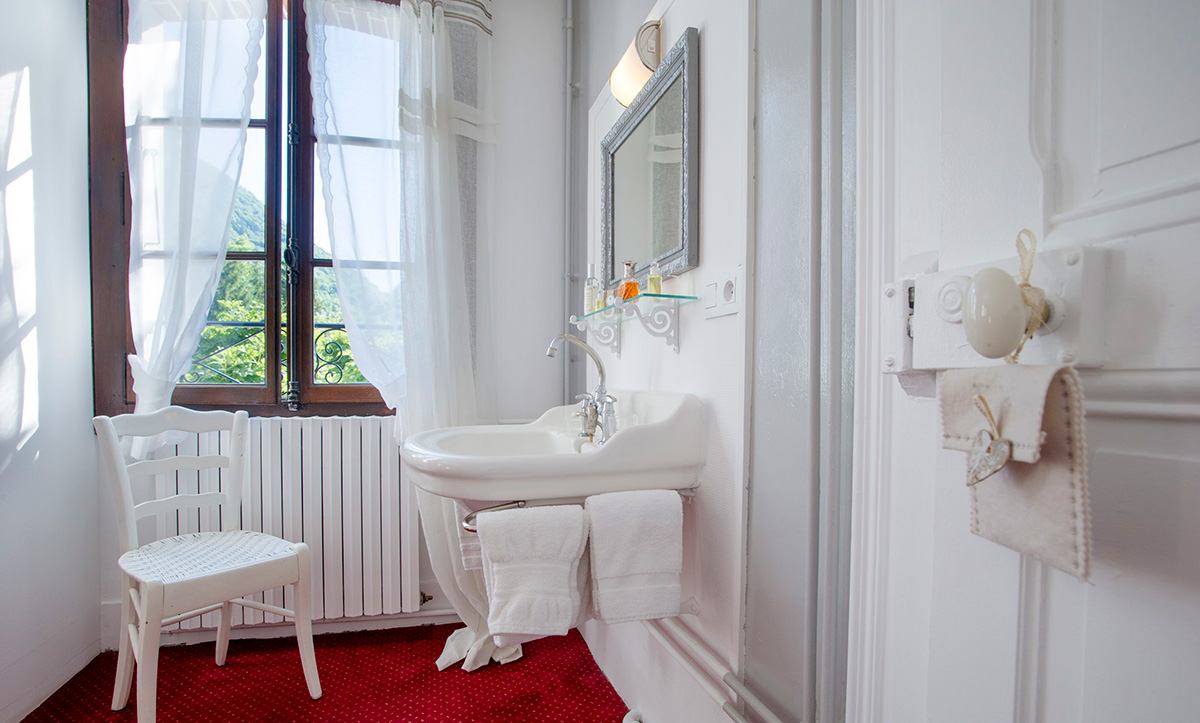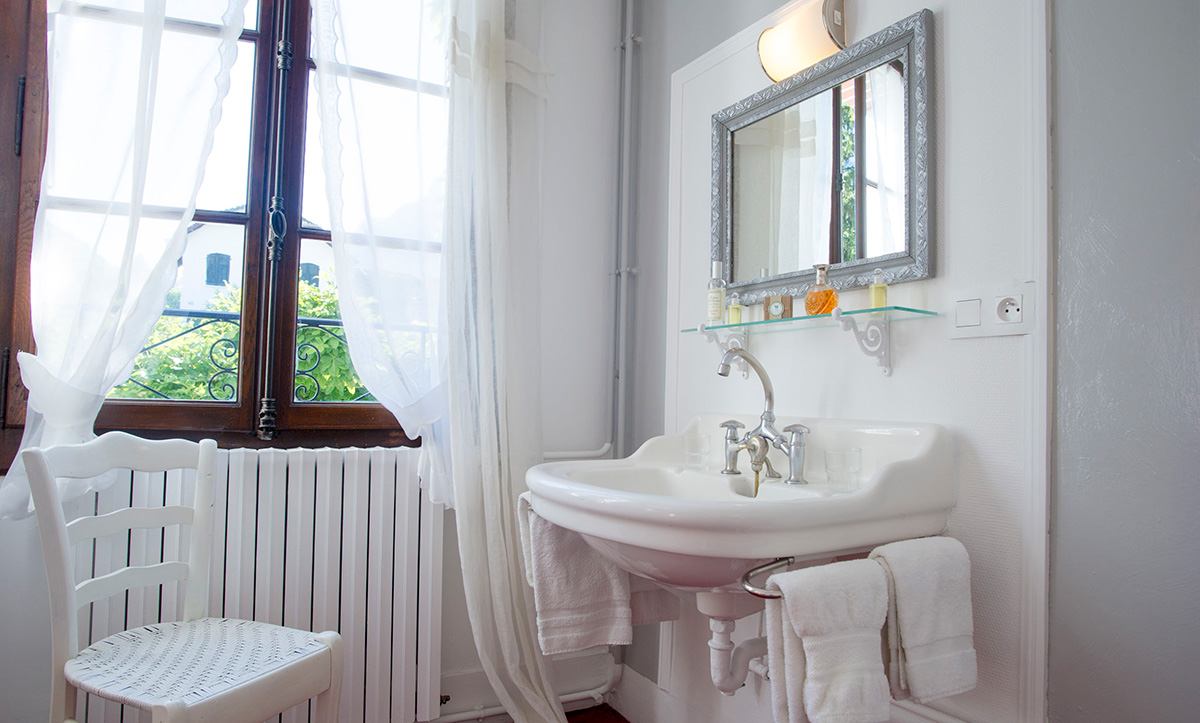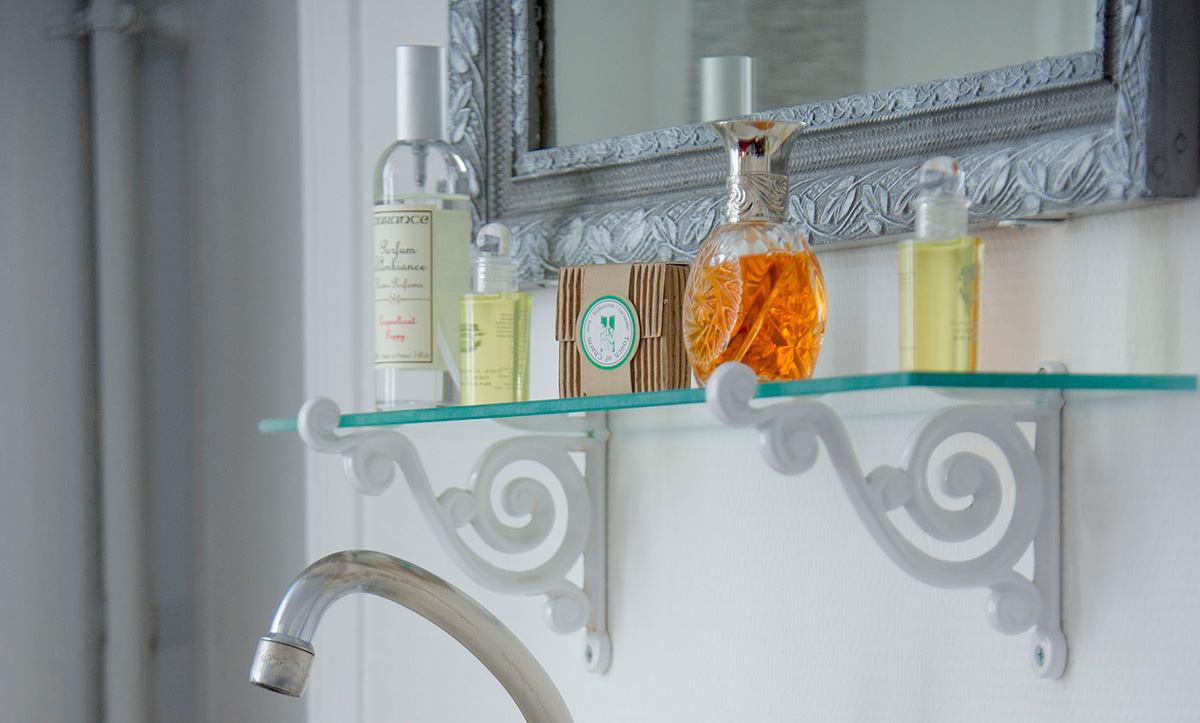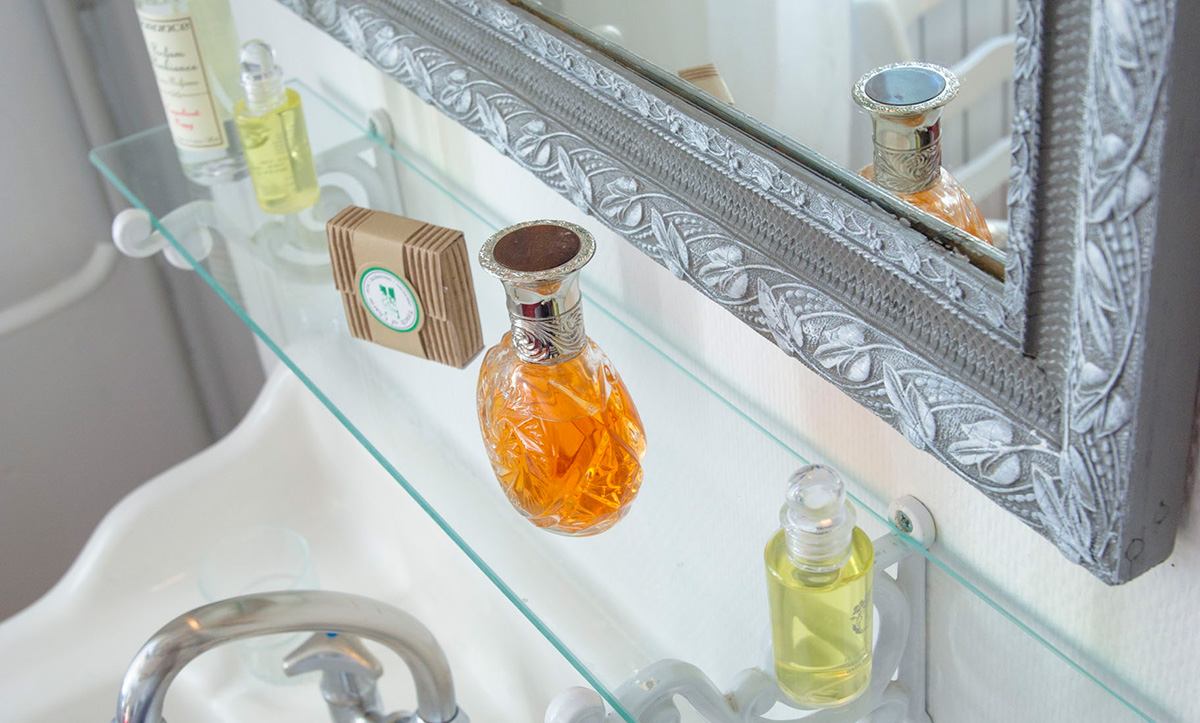 The family rooms consist of two communicating rooms, one with a queen-size bed and the other with twin beds for a comfortable and convivial family stay while preserving your privacy.
Bed 160 x 200 + twin beds 90 x 200
The garden, an outdoor living room
With a 5000 m² surface area, sheltered from noise and public sight, the garden is a real haven of peace to enjoy breakfast or an aperitif. It will also welcome you for a nap in the sun or in the shade of the large trees.
Hotel Beau Séjour offers many services and amenities to complement your stay and allow you to enjoy your holiday.
Regular maintenance
The rooms are renovated regularly to ensure comfort and peacefulness
Bedding and insulation
Comfortable bedding and good soundproofing between rooms
Amenities
Television and wifi
in every room
Breakfast
Served in the garden,
in the lounge or in your room
Drinks and appetizers
Served at any time until early evening in the garden
Free parking
Large parking area for cars and motorcycles,
secure bicycle storage
Hotel Beau Séjour,
a history of hospitality… and family!
Hotel Beau Séjour has gone through the century since 1904, where each generation has made sure to preserve its soul and family atmosphere.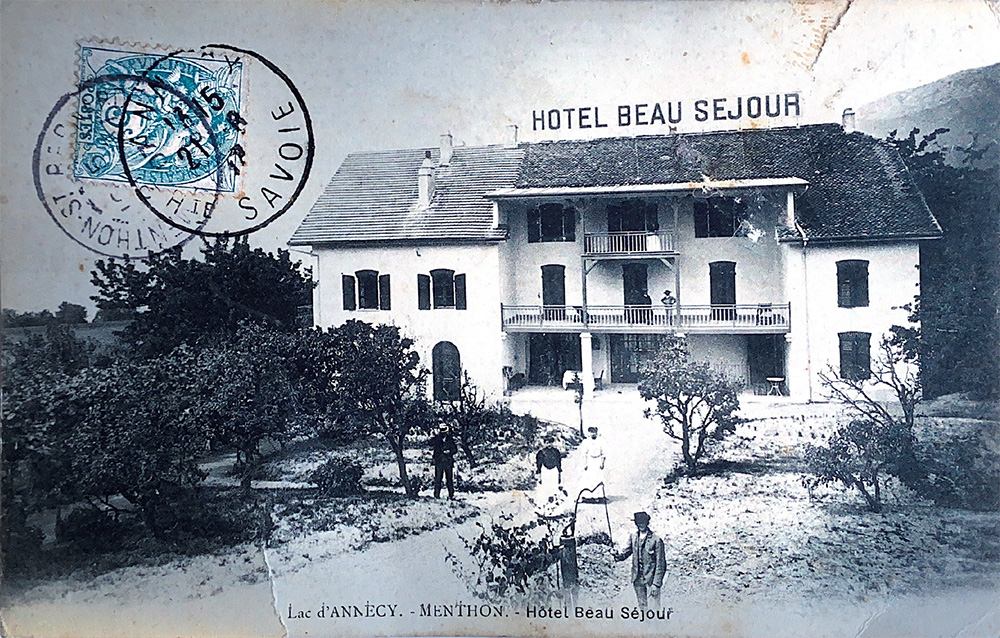 Creation and origin of the hotel
The hotel was created in 1904 by Marie-Louise Gruffaz, sister of the Gruffaz brothers, who were themselves hotel managers and founders of the Palace de Menthon.
A great cook, she purchased this farm to turn it into a guesthouse, and hosted tourists arriving from the lake by boat. She would welcome them and carry their belongings (trunks and baskets) to her hotel using a wheelbarrow. This wheelbarrow, in patois "baraute", gave its name to the road leading from the hotel to the lake shore: "Chemin de la Baraudière", still in use today.
At that time, tourists were large families who travelled with their personnel and stayed for 2 to 3 weeks.
The hotel through World War II
The following generation – that of our grandparents – ran the business with our grandfather as the cook. Full board being the norm, customers were served menus established in accordance with the seasons, with fixed hours (12:30 and 19:30).
During the Second World War, the hotel was requisitioned by the Navy. The hotel suffered important damages when they left and the family had to work to repair it.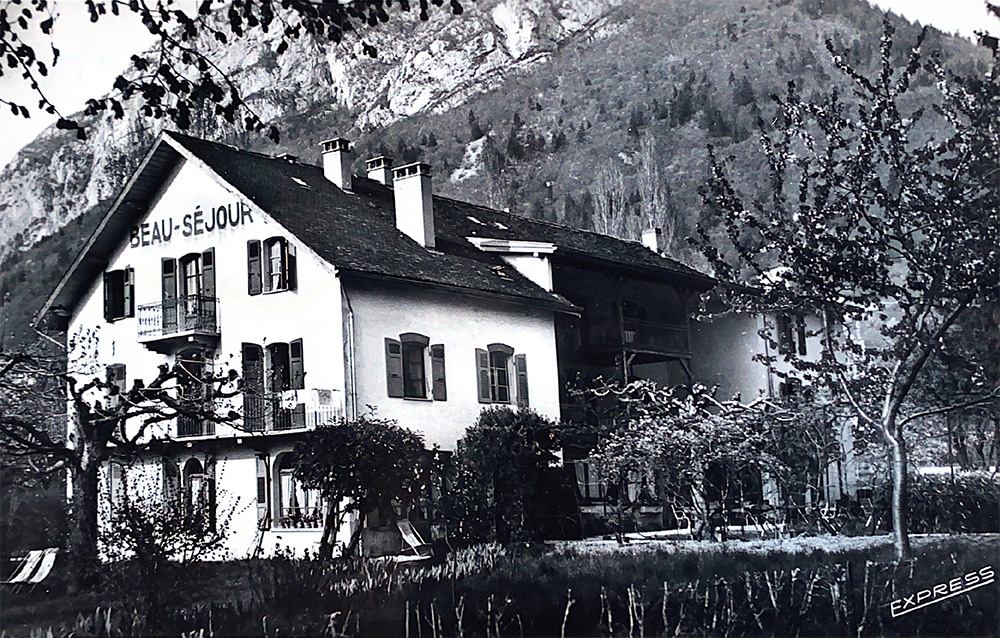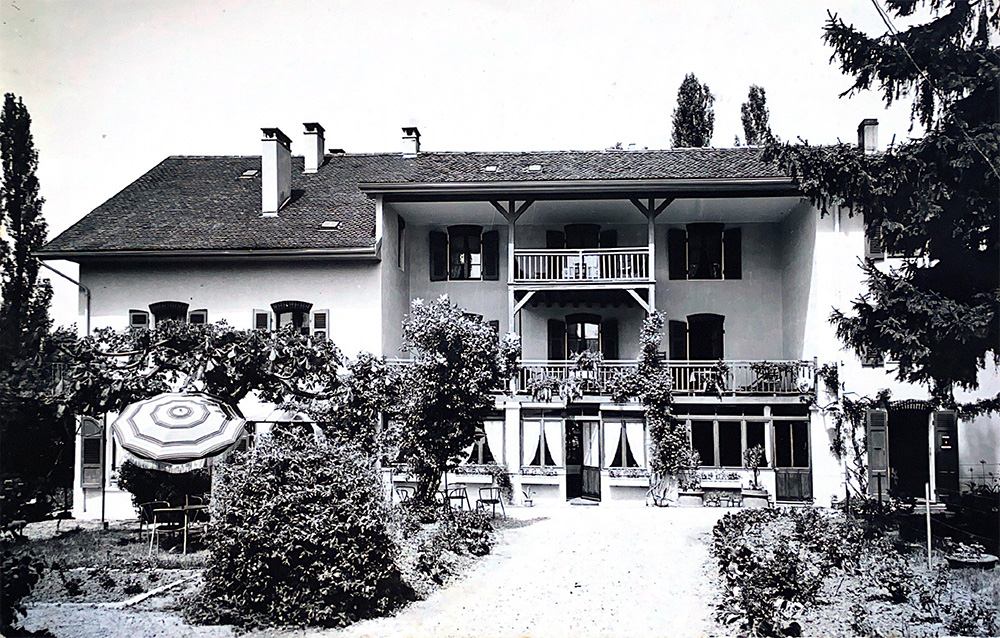 Hotel modernisation and development of customer loyalty
From 1963 to 2002, our parents took over, this time with our father at the stove.
At the time, the hotel offered board and half-board. As the clientele was evolving, it was necessary to adapt to the preferences of everyone. It was during this period that many improvements were made to the hotel to satisfy this more demanding clientele.
Many families started visiting, from France but also from neighbouring countries. Some of them became loyal customers and their children still enjoy coming to this day.
In 2002 we took over the hotel and are the 4th generation to carry on the tradition. We also bring our contribution to the hotel by taking advantage of the winter closure each year to renovate and improve the establishment and its comfort.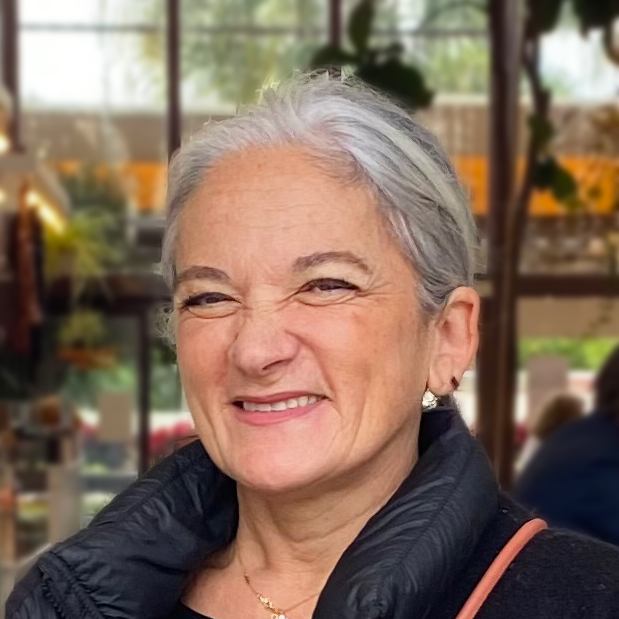 Based on this successful family hospitality that has lasted through the years, we are happy to introduce you to this exceptional and absolutely peaceful place.
— Isabelle and Philippe
Hotel Beau Séjour welcomes you
In this warm and convivial atmosphere, we will make your stay
a unique and unforgettable moment.
Need some inspiration
to make the most of the lake and its surroundings?
We enjoy advising and suggesting activities that suit your tastes and interests… and often off the beaten path!
Water sports or leisure activities
Suitable for many activities, this unique place offers a lot of attractions around the lake that will never let you get bored!
Culinary delights and cultural treasures
If the beauty of the lake and the mountains is enough to amaze, do not miss the historical heritage and the culinary specialties of the region.
Sports adventures for everyone
Whether you are looking for fun or adrenaline, the lake and mountains offer activities for sports enthusiasts of all levels.